GET Stock

Quotes


A Minor Was Assaulted Like Nirbhaya, But Nobody is Talking About Her
In April 2013, a 5-year-old girl was gangraped by two men, who further went on to insert candles and bottles into her private parts but her family has been running pillar to post to get justice.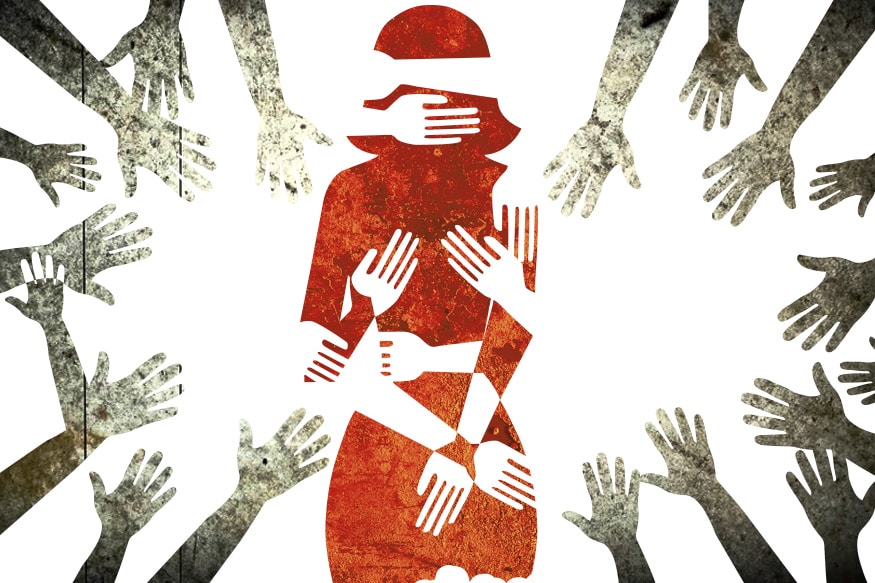 Image for representation only.
New Delhi: Millions of eyes stayed glued to their television sets on May 5, 2017, as they waited for the Supreme Court verdict on the ghastly Nirbhaya gang rape case. The court upheld the death sentence for all four accused in the case, which 'shook the conscience of the nation'.
While the nation rejoiced as justice was served to 'India's daughter', a household in Gurugram, just about an hour's drive from the Supreme Court, cried tears of joy too, even as their hearts broke into a million pieces. Joy because the verdict brought hope of a similar justice to their daughter, and heartbreak because their daughter has been denied justice for so long.
In April 2013, there was another brutal assault in the heart of the national capital. A 5-year-old girl was gangraped by two men, who further went on to insert candles and bottles into her private parts. It draws sharp parallels to what happened to the 23-year-old paramedical student just four months before, on December 16, 2012.
ALSO READ | Law Student in Kerala Ends 8-yr-old Cycle of Rape, Chops Off Godman's Penis
The assault left the girl, now 9-years-old, with a perineal tear. The minor underwent six surgeries, her family shifted homes four times over six months and finally left Delhi to protect their privacy. Now, settled in Gurugram, the family has been running pillar to post to get justice.
"The case is still under trial. There is no hearing in the case. They just keep giving us date after date. Then on those dates, either the judge is absent or the lawyer is on leave," says the girl's father, who wishes to remain unidentified. The court, he says, is still trying to ascertain whether one of the accused is a minor.
"One of the two men is saying that he was a minor at the time of the crime. For the past four years, the court is still trying to prove his age," says the girl's uncle, who follows up on the case closely since he stays in Delhi.
"We kept changing homes because we were scared of the stigma that may come with people knowing about the crime," says the father, adding that changing homes has not helped in making things better for the family of four.
The girl is never left alone. Her mother accompanies her every time she steps out of the house and doesn't even leave her alone inside the house. Her father has taken up a job as a peon in the school that she goes to. Her younger brother accompanies her back from school, come what may.
ALSO READ | Another Nirbhaya: 7 Men Rape, Mutilate and Run Over Woman in Rohtak
"Our daughter has forgotten about it. All that she knows is that she was sick for a very long time, but is now healthy," says the minor's mother. "The men have ruined my daughter's life. I want nothing less than death for her perpetrators," she adds.
In the aftermath of the gruesome attack, there were many who came to help. But, they soon disappeared. "Till six months after the incident, there were NGOs and politicians who were in touch with us, telling us not to lose hope. But now, everyone has disappeared. Where these people who promised to get us justice?" says the minor's father, as she looks at his daughter playing in the house. "I love watching cartoons and I love to draw. When I grow up, I want to become a teacher," the little girl smiles
.
ALSO READ | Kerala Pastor Convicted in Another Child Rape Case, Sent To Jail For Life
His daughter's oblivion to her own trauma is a blessing in disguise, but is also a cause of worry for the family.
"She's growing up, and if the hearing and judgment come at an age when she's able to comprehend things, then we'll have to tell her the truth and make her face facts. We don't know who to deal with that. But, the bigger concern for us is to get her the justice my daughter deserves. I'm ready to face anything for that," says the father.
Also Watch
| Edited by: Huma Tabassum
Read full article