Aamir and Kiran in Toronto
Aamir Khan and his wife Kiran Rao to premier Dhobi Ghat at the Toronto International Film Festival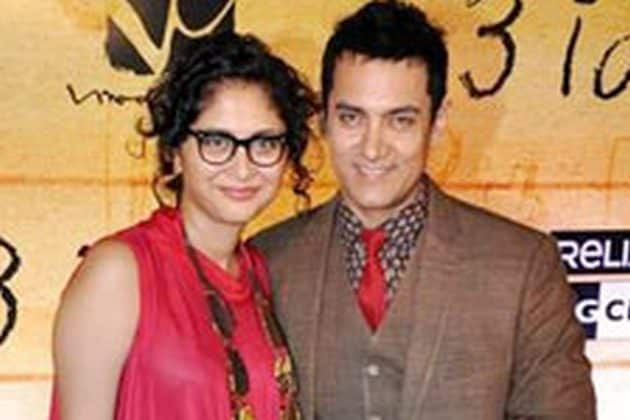 Aamir Khan and his wife Kiran Rao to premier Dhobi Ghat at the Toronto International Film Festival
Some of the world's biggest film stars, directors and producers were already in town and others were pouring in for galas and premieres of their films as the 35th annual Toronto International Film Festival (TIFF) got under way in Canada.
Over 300 films from more than 60 countries will be screened during the 10-day festival that ends on 19th September. As many as 31 films were screened on the opening day of the festival on Thursday.
From Bollywood, Aamir Khan and wife Kiran Rao are here for the premiere of the latter's directorial debut Dhobi Ghat today. The Bollywood couple were spotted dining at the city's much fabled Opus Restaurant on Wednesday night. The star couple also attended the Opening Night Party of the festival on Thursday night.
Lisa Ray is also back on the festival circuit after winning her battle with blood cancer. The star of Deepa Mehta's Water says, "My life is unfolding in completely new and unanticipated ways...I am doing everything I did before, but now I always stop and make sure I am not taking on too much."
From Hollywood, Martin Sheen, Colin Firth, Ben Affleck and Ed Norton have already descended on the city, and many more are on the way. Robert De Niro, Keanu Reeves, Hilary Swank, Michael Moore, Kevin Spacey, Megan Fox, Jennifer Connelly, Steve Nash, Liv Tyler and Bruce Springsteen are among the other top stars coming to the world's biggest audience-based film show.
Get the best of News18 delivered to your inbox - subscribe to News18 Daybreak. Follow News18.com on Twitter, Instagram, Facebook, Telegram, TikTok and on YouTube, and stay in the know with what's happening in the world around you – in real time.
Read full article