Aamir rewrote Ghajini climax: Director Murugadoss
The climax was rewritten to make it more contemporary and palatable.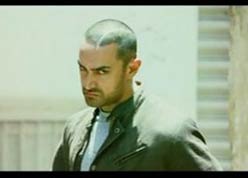 The climax was rewritten to make it more contemporary and palatable.
Mumbai: Ghajini director AR Murugadoss is completely enamoured with Aamir Khan's creativity and admits that the actor rewrote the entire climax of the Hindi version of the action thriller to make it more contemporary and palatable to a cosmopolitan audience.
"We didn't make too many changes in the rest of the film. Every time I'd suggest a change in Ghajini from the original, Aamir would firmly cut it down, saying we should stick to the Tamil script. But he decided we should rewrite the climax. The entire location, incidents and dialogues for the climax were re-written by Aamir. I think the Hindi version is far better than the Tamil Ghajini because of the changes Aamir made," Murugadoss said.
Ghajini has grossed nearly Rs 90 crores worldwide within just five days of its release, according to its distributors.
Whatever Murugadoss makes next, he has only one wish.
"I want Aamir to be my consultant. Ghajini in Hindi would have been impossible without him. What he did to the climax was amazing. Now whatever I make I want Aamir's guidance. I don't know Hindi at all. But I knew the meaning of the Tamil words and groped my way through the Hindi dialogues in Ghajini. Every time I was stuck on a word or line, I'd call up Aamir. I've learnt so much from him," said the litterateur-turned-filmmaker.
Murugadoss has several short-story anthologies in Tamil to his credit.
Though, many people in Mumbai feel the title role in Ghajini should have been played by a better-known actor, Murugadoss is happy with Pradeep Rawat. "He is not entirely unknown in Hindi cinema. He played the Sardar-ji in Lagaan."
The director, however, admits he felt a little out of place in Mumbai initially.
"But today a filmmaker is not restricted to any one region. Ghajini has gone so smoothly from Tamil to Hindi. Now I want to take a break, visit my native town Kallakurichi near Chennai and come back to sign my second Hindi film."
While Ghajini has an overdose of violence, Murugadoss says he now wants to direct a totally non-violent film in Hindi.
"My next Hindi film will be an out-and-out love story. There won't be even a slap in the narrative. I've acquired the reputation of being a violent director. But apart from Ghajini, all my films are soft and gentle."
Murugadoss' earlier Tamil films include Ramana (2002) and Dheena (2001). He has also made Telugu movie Stalin (2006).
Get the best of News18 delivered to your inbox - subscribe to News18 Daybreak. Follow News18.com on Twitter, Instagram, Facebook, Telegram, TikTok and on YouTube, and stay in the know with what's happening in the world around you – in real time.
Read full article