AAP's Signature Campaign on Full Statehood Gets 1.53 Lakh Signatures in 12 Days
Aam Aadmi Party's signature campaign, addressed to the Prime Minister, has garnered over 1.53 lakh signatures so far.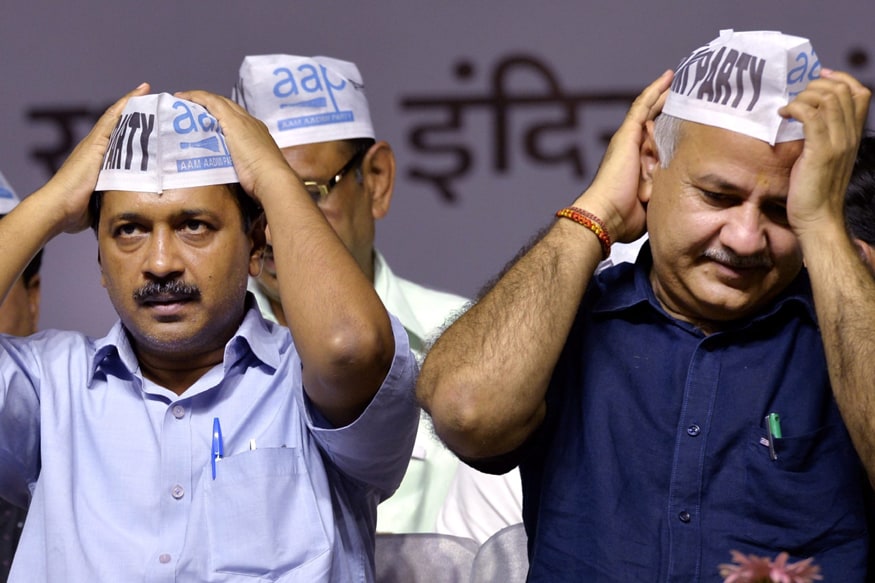 File photo of Delhi chief minister Arvind Kejriwal (left) and deputy CM Manish Sisodia. (PTI)
New Delhi: The Aam Aadmi Party's (AAP) signature campaign, on the question of full statehood for Delhi, has garnered nearly 1.53 lakh signatures in 12 days. The campaign started on July 1, a few days after Delhi Chief Minister Arvind Kejriwal ended his nine day dharna at Lieutenant Governor Anil Baijal's residence.
"The people of Delhi receive step-motherly treatment from the Central government in their own home state. We had started a campaign for full statehood on July 1. On that day, we had started a signature campaign addressed to the Prime Minister. It was held across every booth in 272 wards and so far, we have received more than 1.52 lakh signatures. A session of the Delhi Assembly will also be held on July 15," AAP Delhi state convener and state cabinet minister Gopal Rai said on Thursday.
In the battle between the Arvind Kejriwal-led Aam Aadmi Party and Lieutenant Governor Anil Baijal, the Supreme Court on July 4 had given more power to the elected government in Delhi and limited the role of the L-G.
"The Lieutenant Governor can't act in a mechanical manner and refer all decisions of the council of ministers to the President. The L-G's role can't be obstructionist, he must work together with the council of ministers and respect their decisions," Chief Justice of India Dipak Misra said while reading out the verdict of the five-judge Constitutional bench. In addition to the CJI, the bench comprised Justices AK Sikri, AM Khanwilkar, DY Chandrachud and Ashok Bhushan.
Reacting to a part of the judgment, Rai said, "The Supreme Court observed that Delhi was not a full state. It did not say whether or not it should be one. Instead, the SC said that the Centre and the L-G together are trying to usurp whatever little powers the government of Delhi has. That is precisely why the fight for full statehood becomes important. To implement any scheme, the support of the bureaucracy is absolutely necessary. However, today the bureaucracy is not listening to the government. From the doorstep delivery of rations to installation of CCTV cameras, all our schemes are being blocked."
A special three-day session of the Delhi Legislative Assembly was held last month to discuss the demand for full statehood for the national capital. The AAP-majority assembly had even passed a resolution demanding full statehood for Delhi.
Get the best of News18 delivered to your inbox - subscribe to News18 Daybreak. Follow News18.com on Twitter, Instagram, Facebook, Telegram, TikTok and on YouTube, and stay in the know with what's happening in the world around you – in real time.
| Edited by: Parth Sharma
Read full article