ABCD: Dance is prayer for me, says Salman Yusuff Khan
Salman Yusuff Khan wants to take the street and free style dancing in India to a new level.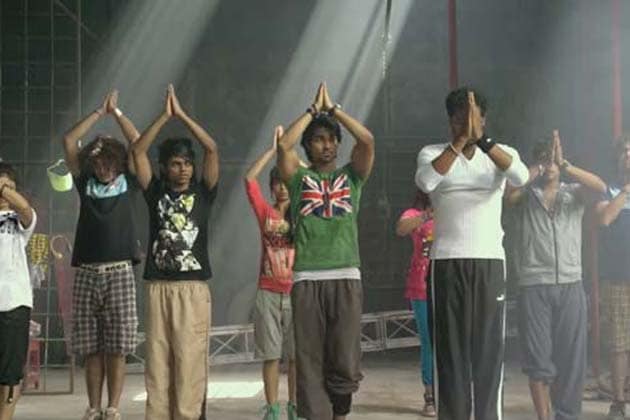 Salman Yusuff Khan wants to take the street and free style dancing in India to a new level.
New Delhi: Salman Yusuff Khan came into limelight when he won the first season of reality show 'Dance India Dance'. He is all set to debut in Bollywood with director Remo D'Souza's 3D dance film 'ABCD - Anybody Can Dance'. He talks about what the art of dancing means to him, "Dance is prayer for me, the rhythm of it is what I define as my heart beat. It is endless joy, a charismatic mix of devotion and drama. I shall call it my junoon. Dancing is just everything for me."
When asked about the thrill and the feel behind bagging a role in 'ABCD', Salman says, "It is like a dream come true but I do not want to confine my feelings just in mere words. Coming from an absolute no where, from being a nobody to a somebody and then doing India's very first dance 3D film is just great."
Playing a catholic character called Rocky in the movie, Salman says that the role he essays is very close to him, "Rocky is just like what I am in my real life. The guy has a burning fire within, wants to do something big and great but is devoid of a godfather to guide. But then one fine day Prabhu Deva comes into his life as a ray of light and there is no looking back for the guy after that. So I can say Rocky is me," says the actor.
Salman expressed his opinion on the future of dance movies in India, "I feel privileged and honoured to share with you that as an actor and a true lover of dance. I see a whole lot of respect for it around already, and lot many choreographers cum directors are opting to come forward with the subject now."
Salman wants to take the street and free style dancing in India to another level, "But to be precise the street dancing we see is all western namely locking and poping, hip hop b-boying etc. I personally feel we should stick to our origin. Like right now I am learning Chhau. The form is Indian but has a rural tinge in it, I am learning it so that I can perform it internationally also."
The budding actor very candidly sums up the journey of his life, "To tell you I am a mechanical engineer and the switch to what I am doing now is all Allah's desire. He had planned it for me I feel. A stubborn kid and an all rounder, I have been a mix of both. But there is something that I had burning in me constantly. I wanted to be famous by the age of 23 no matter what. I wanted to make it large and big so that I am respected. And such was Allah's designs that May 30 a month before my 24 birthday I was already in Dance India Dance. I am 26 right now and here I am."
He concludes with wise words, "The most important thing as a dancer is his or her body. In short my mantra is stay well, eat well to dance really well."####
Get the best of News18 delivered to your inbox - subscribe to News18 Daybreak. Follow News18.com on Twitter, Instagram, Facebook, Telegram, TikTok and on YouTube, and stay in the know with what's happening in the world around you – in real time.
Read full article