New Delhi: Akhil Bharatiya Vidyarthi Parishad on Tuesday filed a complaint with Maurice Nagar police station against threats of rape to Delhi University student Gurmehar Kaur.
Delhi Police filed an FIR on Tuesday against unknown persons after Kashmir martyr's daughter who complained of receiving "rape threats" allegedly from ABVP members.
Meanwhile, BJP leader Nupur Sharma tweeted saying "What Gurmehar Kaur didn't do for her safety ABVP did for her."
The complaint was filed by national media convenor of ABVP Saket Bahuguna.
Kaur had last week changed her Facebook profile picture to one in which she was holding a placard reading, "I am a student from Delhi University. I am not afraid of ABVP. I am not alone. Every student of India is with me. #StudentsAgainstABVP."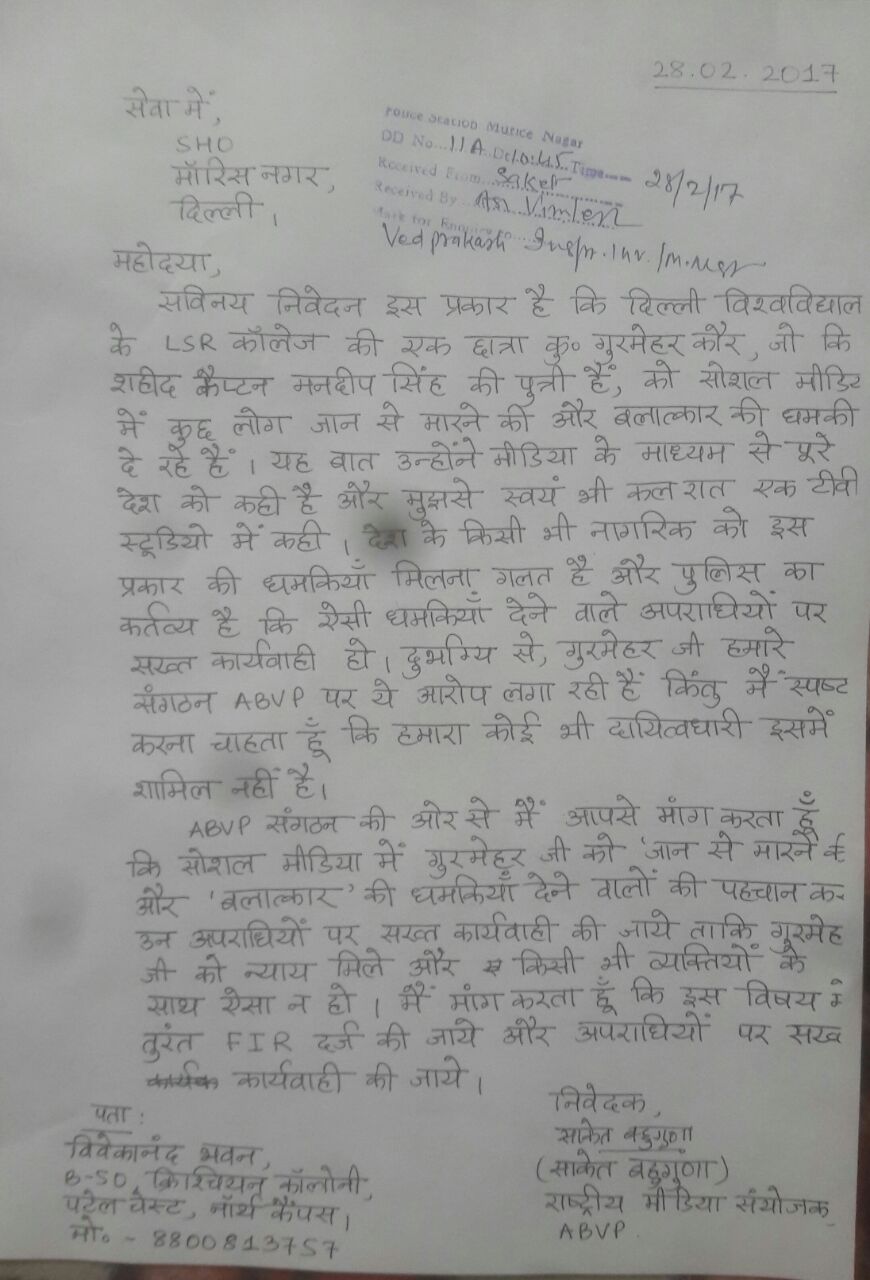 On Monday, Bollywood actor Randeep Hooda took to Facebook to defend himself after facing criticism for allegedly supporting former cricketer Virender Sehwag, who trolled Gurmehar Kaur for speaking out against BJP's youth wing ABVP.
Earlier, clashes erupted at Ramjas College between members of Left Wing AISA and ABVP after an invite to JNU students Umar Khalid to address a seminar on 'Culture of Protests' was withdrawn by the college following ABVP opposition.
On Tuesday, students took out a march in North Campus of Delhi University to protest against violence that happened in Ramjas and during the march that was taken out the following day.