After BSP, SP Hints at Leaving Mahagathbandhan, Invites Candidate Applications for MP Polls
BSP, too, had almost walked out of the Mahagathbandhan by releasing list of 22 candidates for the year-end assembly polls.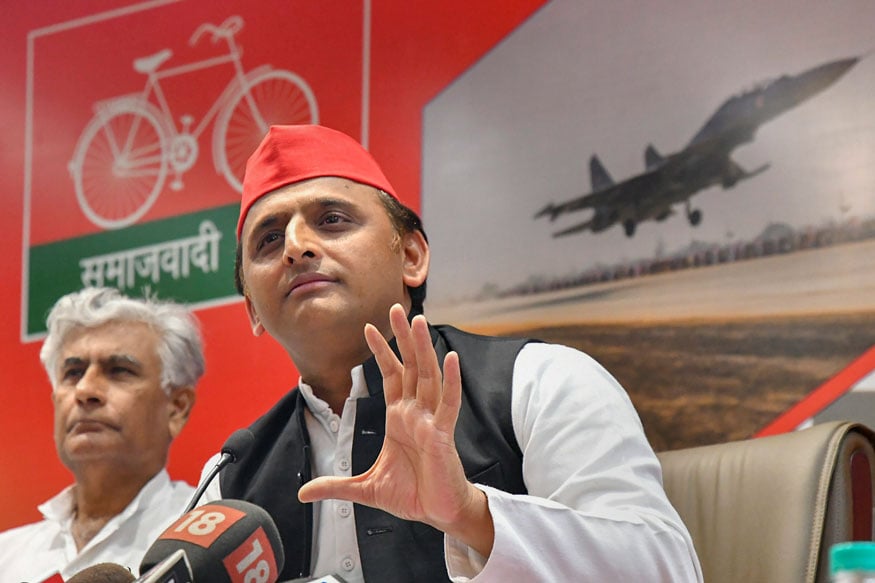 File photo of Samajwadi Party chief and former UP CM Akhilesh Yadav (PTI)
Bhopal: Walking on the footsteps of Bahujan Samaj Party (BSP) chief Mayawati, Samajwadi Party (SP) has also put a question mark on the Congress' plan of forging a grand alliance to take on the BJP.  The SP on Wednesday invited applications from the candidates for the Madhya Pradesh assembly elections.
BSP, too, had almost walked out of the Mahagathbandhan by releasing list of 22 candidates for the year-end assembly polls.
As part of his visits to poll-bound Madhya Pradesh, SP chief Akhilesh Yadav, whose party enjoys support in MP districts adjoining the UP border, will tour Shahdol on September 29 and Balaghat on September 30. The former UP Chief Minister will be accompanied by Gondwana Gantantra Party (GGP) president Heera Singh Markam. The GGP has a sizable support in tribal pockets including Shahdol and Balaghat.
The Samajwadi Party, however, is planning to only consider the names of active members of the party, SP chief spokesperson Dr Sunilam said. The names of the applicants will be reviewed in a meeting on October 3, he added.
According to sources, just like the BSP remained adamant on 30 to 35 seats during the alliance talks with Congress, the SP too has sought 10 to 15 seats which the Congress is not willing to part with.
But Madhya Pradesh Congress chief Kamal Nath has time and again has maintained that the Congress is hopeful of a grand alliance with other political players in MP in order to prevent the division of anti-BJP votes. Between all this, Akhilesh Yadav has expressed his preparedness of contesting all the 230 seats in MP.
The Samajwadi Party's willingness to venture into MP politics in a full-fledged manner can be gauged from the fact that the party, since its inception, has primarily been a regional force and in early January Akhilesh had made public his national ambitions.
The SP had drawn a blank in the 2013 MP assembly polls with less than 0.1 per cent vote. Its best outcome was recorded in 2003 when it garnered 2.5 per cent votes and clinched seven seats.
Get the best of News18 delivered to your inbox - subscribe to News18 Daybreak. Follow News18.com on Twitter, Instagram, Facebook, Telegram, TikTok and on YouTube, and stay in the know with what's happening in the world around you – in real time.
Read full article