GET Stock

Quotes


After Claiming Electrification Feat, Centre Says Its Definition Has Lost All Relevance
The electrification rule, the government said, was "legacy" issue and did not reflect the ground situation.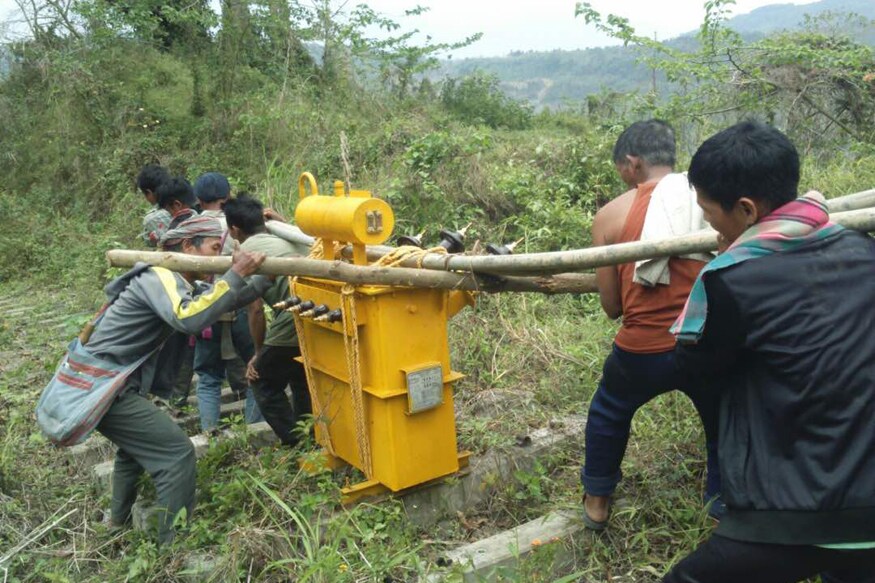 Manipur's Leisang village was the last one to be connected to the power grid on Saturday. (Image: Narendra Modi/Twitter)
New Delhi: A day after announcing that all villages in India have been connected with power, the government on Monday said that over 80 per cent of households in rural areas have electricity and the definition of village electrification - connecting at least 10 per cent households in it - had lost relevance due to the actual levels achieved.

The power ministry statement came after a barrage of criticism from opposition parties and activists, who pointed out that the criterion for declaring a village electrified meant that it remains only a tag and millions still live in darkness. According to estimates, around 3.14 crore households still do not get electricity.

The electrification rule, the government said, was "legacy" issue and did not reflect the ground situation.

"As per recent reports from the states, household electrification level in rural areas is more than 82 per cent, ranging from 47 to 100 per cent across various states. Had the definition been cause, such level of household electrification could not have been achieved," the ministry said.

The Ministry said the variation in the level of household electrification across various regions and states is primarily because of differences in "size, heterogeneity in terms of topography, location, resources and also because of varying efforts made by the states".

"The government has already moved out of this dichotomy and launched the Pradhan Mantri Sahaj Bijli Har Ghar Yojana (Saubhagya) to achieve universal household electrification in the country by December 31, 2018. Therefore, the debate over definition of village electrification in the present scenario has lost significance," it said.

All villages in India have now been connected with electricity, Prime Minister Narendra Modi announced on Sunday. On Saturday evening, Leisang village in Manipur's Senapati district became the last village to be connected to the national power grid.

Boosted by the results, the government has forwarded the plan to take electricity to every home by December 31 this year. The initial deadline was March next year.
Read full article