Maoists Kill 5 'Police Informers' in Chhattisgarh, Order 31 Families to Leave Their Village
According to police sources, the villagers were killed after a Jan Adalat was called by Maoists, who "passed orders" to kill two villagers each in Beejapur and Sukma districts.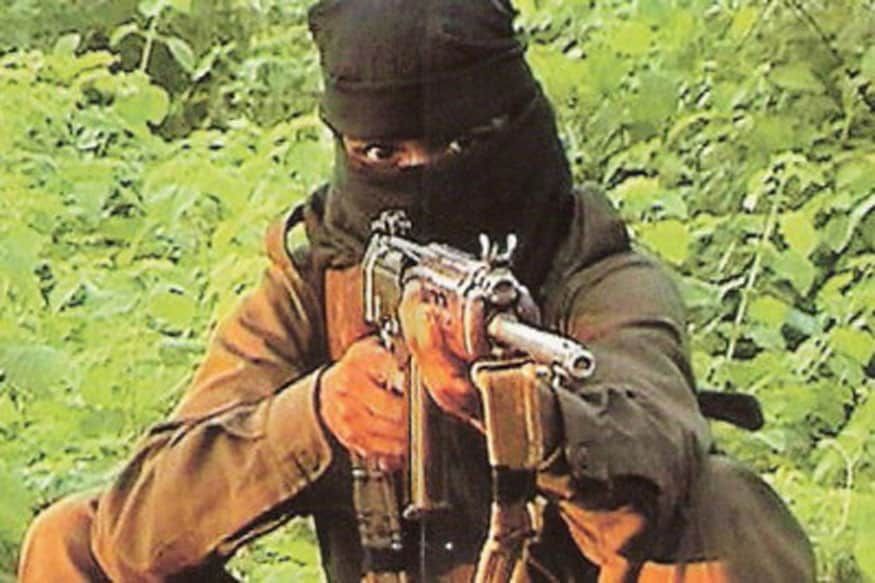 Representative Image.
Maoists have unleashed an unprecedented wave of terror against villagers in Chhattisgarh's Bastar region, murdering them indiscriminately and forcing scores of them to flee their villages.
According to sources in the police department, red extremists have killed 10 villagers in the last 30 days after pronouncing their death sentence through their kangaroo courts, which they call 'Jan Adalat'. They have also 'ordered' 31 families to move out of their homes and villages.
The latest murder of villagers by Maoists was reported on Monday evening. Armed Moists reportedly entered the house of one Kadli Ganga, forced him out, slit his throat and left his body in public square for everyone to witness first thing in the morning.
A note was also found near his body which claimed that Maoists' Konta area committee members carried out the murder and warned other 'spies' of a similar fate. Most of the 10 murders over the last one month have been reported from Bastar's Bijapur, Sukma and Narayanpur districts.
Recently a Jan Adalat called by naxalites gave the order of killing 4 people in Beejapur and Sukma and 5 people in Narayanpur in different incidents and on the doubt of they being informer of police. Villagers said that the incident happened a few days back. According to the police sources, in Gudam village under the Kistaram police station in Sukma district, naxalites dragged Podiyam Munna and Lake Lachchhoo out of their house and beat them badly. Later both of them were taken to jungle by naxalites and later their dead bodies were found on the main road.
Sarpanch Made the Written Complaint
The Sarpanch of the panchayat informed the SP of Sukma about this incident in written. Salabh Singh, the SP of Sukma, said that the dead bodies have been recovered by the police and the matter is being investigated.
Another incident happened in Beejapur district's Itampar and Biryabhoomi villages which falls under Bharavgarh police station where two villagers were shot dead by naxals. This incident happened 6 days back. Those killed include a relative of an Assistant Inspector. The villagers are terrified and they are not able to muster courage to report the incident to the police as Naxalites have threatened their relative.
SP of Beejapur, Govardhan Thakur said that no villager has reported this incident to the police.
Naxalites had suspected the people of Abujhmad for being police informer. On the basis of this doubt, maoists killed 5 people of the village and 31 families of 8 villages have been told to leave their village. A Jan Adalat was called in Kader and Sonu's son Lakhma and Gillu's son Parsa was badly beaten up. After this, naxals reached Tahakadod which is 5 kilometre from here and killed two youth Padu and Mallu on the pretext of being informer. After this incident the traumatised villagers reached district headquarters.
Massive Changes in the Cadre of Naxalites in Abujhmad
Naxalites have changed their cadre and most of the faces are new. It is learnt that large number of Naxalites have come here from other states and they have asked villagers in Metanar, Tudko and Garpa to leave their villages.
The administration has done temporary arrangement for the victims of Abujhmad. Villagers said that Sannu of Tahkadoda village was preparing to surrender before the police but when Naxalites came to know about it, they took him to the jungle but he managed to escape from their clutches.
In Bastar, 459 people have been killed in last 10 years which is more than total people killed in Jammu and Kashmir in the same period due to terror-related incidents.
Civilians Killed in Maoist Attacks in Bastar in Last 10 Years:
2009 - 76
2010 - 78
2011 - 37
2012 - 32
2013 - 55
2014 - 25
2015 - 33
2016 - 36
2017 - 32
2018 - 59
Get the best of News18 delivered to your inbox - subscribe to News18 Daybreak. Follow News18.com on Twitter, Instagram, Facebook, Telegram, TikTok and on YouTube, and stay in the know with what's happening in the world around you – in real time.
Read full article