Ajmal's role in 'Karuppampatti' is his portfolio
The film will also star actors like Archana, MS Bhaskar, Jagan, Srinath in key roles.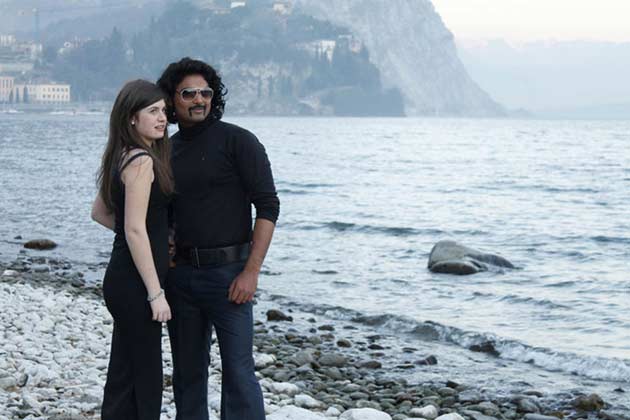 The film will also star actors like Archana, MS Bhaskar, Jagan, Srinath in key roles.
Chennai: Southern actor Ajmal Ameer says the four different looks he sports in the upcoming Tamil romantic drama 'Karuppampatti' will be his portfolio as an actor.
"I consider the roles I essay in the film as my portfolio as an actor. I've never done such diverse roles in my career, and doing it all in one film was physically exhausting," Ajmal told IANS. "I sport two looks of the 1980s and one look as an old man. The fourth look is that of a youngster of the present day. There were instances when I was supposed to shoot with all four looks in a day, and it was extremely challenging because each look had different expressions and mannerism," he added.
The film, directed by Prabhu Raja Cholan, is the story of a man who comes from France to a village in Tamil Nadu in search of his family roots. Produced by Sundar K, 'Karuppampatti' is coming out Friday.
It is shot in three different time zones - before 1980s, Eastman color era, and in the present day. Ajmal says he learnt French for one of the roles.
"Some part of the film is set in France, and for that I had to learn French. A good 15 minutes of the film is completely shot in French," he said. Aparnaa Bajpai and Alice Tantardini play the female lead in the film opposite Ajmal. It also stars Archana, MS Bhaskar, Jagan, Srinath, Devadarshini and Chetan. It has music by Kannan.
Get the best of News18 delivered to your inbox - subscribe to News18 Daybreak. Follow News18.com on Twitter, Instagram, Facebook, Telegram, TikTok and on YouTube, and stay in the know with what's happening in the world around you – in real time.
Read full article