Al-Qaeda in Kashmir Releases New Audio, Calls Indian Muslims to Join Jihad
In an audio clip that was released on Wednesday on one of Ansar Ghazwatul Hind's groups on a messaging application, it said that the Babri Masjid demolition was an "unforgettable crime of Hindu extremists."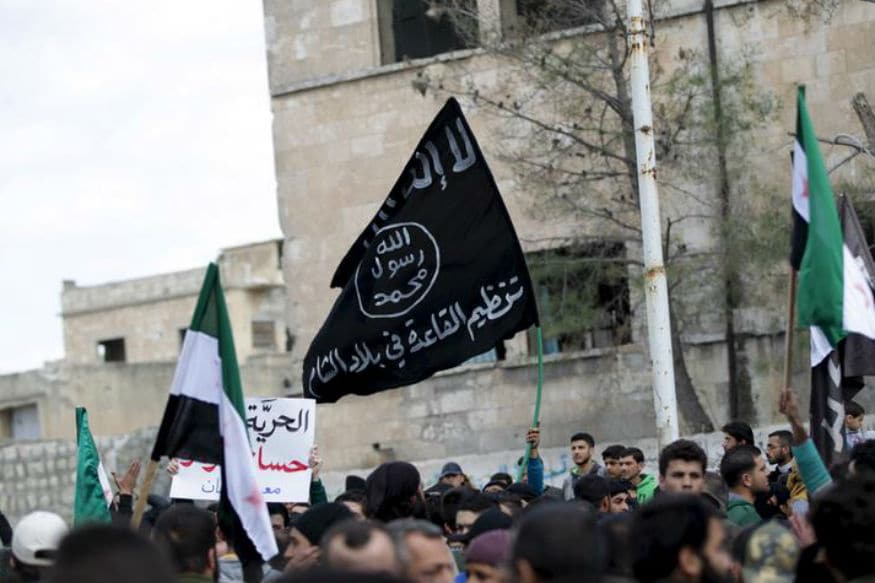 Image for representation. (Photo credit - Reuters)
New Delhi: On the 25th anniversary of Babri Masjid demolition, Al-Qaeda's Kashmir faction, Ansar Ghazwatul Hind, released an audio clip calling all Muslims in India to join jihad.
In an audio clip that was released on Wednesday on one of the outfit's groups on a messaging application, it said that the Babri Masjid demolition was an "unforgettable crime of Hindu extremists."
The voice in the audio clip is that of a person who has been named as Sultan Zabul Al-Hindi. Not much is known about Sultan. However, it might be safe to consider the possibility of him being from Afghanistan with reference to the use of the word 'Zabul' in is name. Zabul is one of the 34 provinces in Afghanistan located on the south side.
In the audio clip, Sultan talks about the mujahideen being the prime purpose of life, and that every Indian Muslim must leave his house for jihad because "the enemy is preparing for war". "Mujahideen is aware of all attacks on Muslims in India and we think of ways to protect them from it," Sultan is heard saying. He cements the argument by saying that the "only solution is the rule of shariyat, which is what Allah wants."
Sultan also talks about the Babri Masjid demolition and says that the "enemy is not going to just stop at Babri but that it's eyes are set on other mosques as well." He further says that jihad will protect the community's identity and character. The audio clip further says that the "enemy wants to ensure that there is an Akhlaq, Junaid in a Muslim household for it to attack which is why it is important for us to unite. Jihad is life." The outfit also calls out political parties in India, "Be it BJP, Congress, DMK, TMC or BSP, all are faces of tyranny, not democracy. They only talk about rights of Muslims for votes and power."
Ansar Ghazwatul Hind's clip also makes references to Pakistan, where Sultan hints at former President General Pervez Musharraf's attack on Lal Masjid. "Both Babri Masjid and Lal Masjid were homes to the Gods and were one. Those who destroyed it were worshippers of the same deity."
This is the second audio clip that has been released by Ansar Ghazwatul Hind in the last two months. In October this year, the outfit had released an audio clip on a conversation between the outfit's leader Zakir Musa and slain militant Abu Dujana. Interestingly, the clip also comes a day after Al Qaeda leader Omar Mansour was killed in Afghanistan, along with 80 other militants, in a joint operation by US and Afghan forces.
Get the best of News18 delivered to your inbox - subscribe to News18 Daybreak. Follow News18.com on Twitter, Instagram, Facebook, Telegram, TikTok and on YouTube, and stay in the know with what's happening in the world around you – in real time.
| Edited by: Ashish Yechury
Read full article