Alert sounded around Kanan Pendhari zoo to contain anthrax
<p>The Bilaspur district administration has sounded an alert within a 10-kilometre radius of the Kanan Pendhari zoo, to contain the spread of anthrax, after 21 spotted deer died of the disease.</p>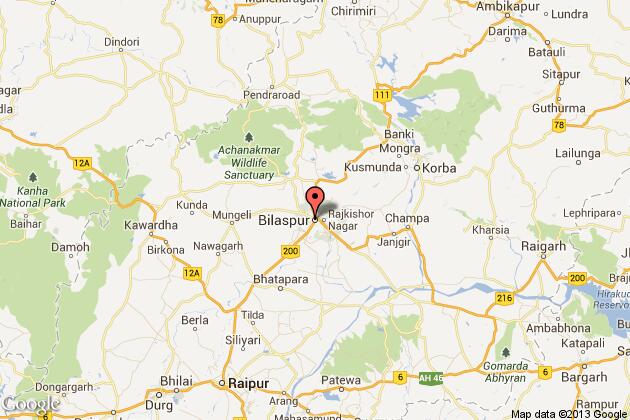 <p>The Bilaspur district administration has sounded an alert within a 10-kilometre radius of the Kanan Pendhari zoo, to contain the spread of anthrax, after 21 spotted deer died of the disease.</p>
The Bilaspur district administration has sounded an alert within a 10-kilometre radius of the Kanan Pendhari zoo, to contain the spread of anthrax, after 21 spotted deer died of the disease.
"Teams of doctor have been constituted to keep vigil on the health of people and animals living in the region where the zoo is located," Bilaspur Collector Thakur Ramsingh said.
"Chief Medical and Health Officer of Bilaspur and joint director veterinary department were asked to conduct massive health check-up camps within a 10-km radius of the zoo," he said.
Meanwhile, Principal Chief Conservator of Forest (Wild Life) Ram Prakash told reporters that tests conducted on samples from carcasses of spotted deer had confirmed that the cause of their death was anthrax.
"The department is taking all possible precaution to prevent it from spreading to other animals in the zoo," he said.
Elaborating about preventive measures, he said that vaccination of other animals in the zoo has begun and the remaining spotted deer have been shifted to other enclosures. Even enclosures were being sanitized by spraying chemical solutions and the zoo has been closed for 10 days," he said.
"Samples of carcasses of deer have also been sent to the Indian Veterinary Research Institute in Bareilly," he said.
Get the best of News18 delivered to your inbox - subscribe to News18 Daybreak. Follow News18.com on Twitter, Instagram, Facebook, Telegram, TikTok and on YouTube, and stay in the know with what's happening in the world around you – in real time.
Read full article