'Allah Ke Banday' director doesn't want to compete with Bhansali
The director says that the censors are the culprits behind the delay in the film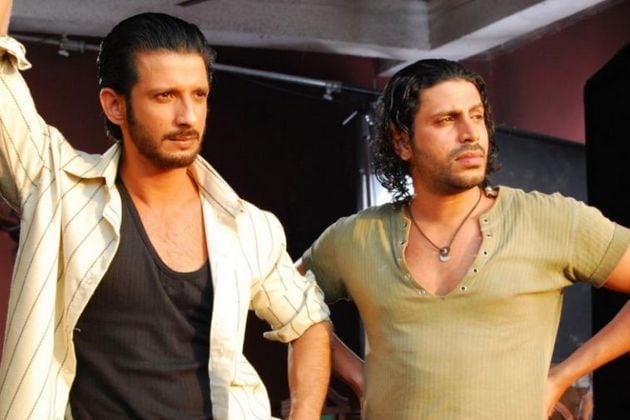 The director says that the censors are the culprits behind the delay in the film
Mumbai: With the censor board clamping down on different sequences of violence, drinking and cocaine-sniffing, director-actor Farukh Kabir's Allah Ke Banday is further postponed. He has now decided to release it on 26th November because he doesn't want a clash with Sanjay Leela Bhansali's Guzaarish.
"I am too much in awe of Mr. Bhansali to release with him. I remember when I had just returned from film school in New York, I had approached Mr. Bhansali for a job as an assistant. He didn't entertain my request. Destiny, I guess," said Kabir who also plays an important part in the movie.
Produced by Ravi Walia, the film starring Sharman Joshi, Naseeruddin Shah, Atul Kulkarni and Anjana Sukhani was originally scheduled to release on 12th November. The makers then considered a 18th November release, a day before Guzaarish hits the screens. It has now been moved to 26th November.
"We thought we'd incorporate the changes in a few days and send off our overseas prints in time for Bakr-Eid release on 18th November. But now it seems we won't be able to release before 26th November. Fortunately, I've a very supporting producer and Naseer Saab is also with me," be added.
The censors are the culprits behind the delay in the film.
"They asked for four cuts. One of them is a gory prison fight involving kids. We were asked to reduce about 30 seconds of the two-minute violence. The censor board said they had to be extra-sensitive in issues involving children. I completely agree with that," he said.
Kabir was surprised when he was asked to delete scenes showing a guy sniffing cocaine and men consuming alcohol.
"We were asked to completely do away with the scenes showing a guy sniffing cocaine. And the censorboard had a problem with shots of people consuming alcohol because the brand name of an alcohol showed up on screen. I wasn't even aware it was showing," he said.
The problem is Kabir has no substitute stock to supplement these deletions.
"We shot very cut-to-cut. There's no extra footage. So how do I fill the deleted footage? Me and my editor are going crazy figuring it out," said the director who assisted Saeed Mirza and is now keen to show the veteran filmmaker "Allah Ke Banday".
Get the best of News18 delivered to your inbox - subscribe to News18 Daybreak. Follow News18.com on Twitter, Instagram, Facebook, Telegram, TikTok and on YouTube, and stay in the know with what's happening in the world around you – in real time.
Read full article