Amit Shah Says #MeToo Charges Against MJ Akbar to be Probed as US Journalist Says He Forcibly Kissed Her
Amit Shah's comments are the first by the BJP leadership on the #MeToo storm that has engulfed Akbar.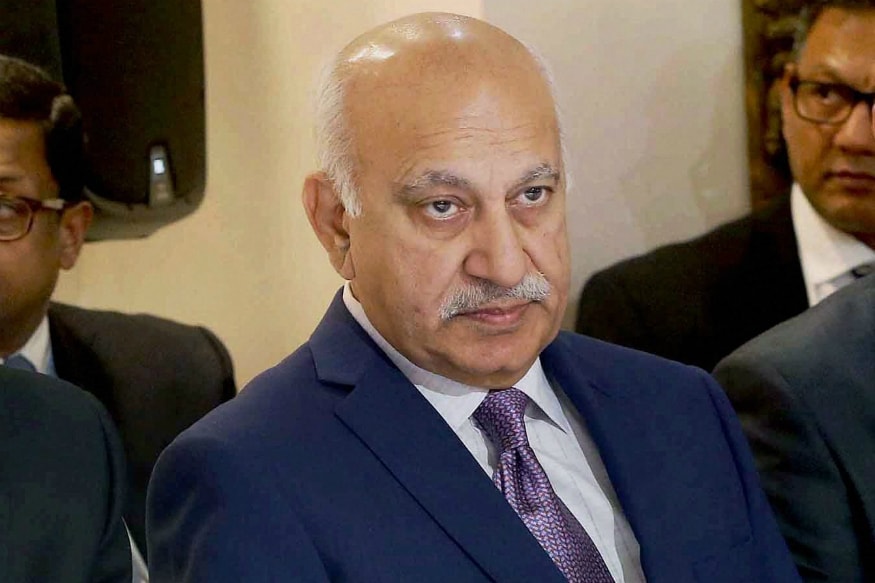 MJ Akbar has been accused of sexual harassment by several women. (File photo)
New Delhi: BJP president Amit Shah has said the numerous charges of sexual harassment against union minister MJ Akbar will be probed with the growing feeling in BJP that the allegations could undermine the party's "pro-women empowerment" image ahead of elections to five states.
"We will definitely look into the issue. We have to see whether these allegations are true or false. We have to check the veracity of the post and the person who posted it," he was quoted as saying by the Times of India.
Shah, however, added that someone could also post unverifiable allegations against him. But his comments point to a discussion within the BJP over the negative perceptions generated by the charges against Akbar. Sources told News18 that several ministers have told the BJP high command that Akbar's position in the government has become untenable.
His comments are the first by the BJP leadership on the #MeToo storm that has engulfed Akbar. Several women ministers, with the exception of women and child development minister Maneka Gandhi, have refused to comment on the allegations and have said it was for Akbar to give a clarification.
Akbar, who is the junior external affairs minister, has been accused by several women journalists of inappropriate behavior and sexual harassment when he was an editor at various publications. The minister has not yet responded to the allegations. He is currently on an overseas tour and will return to India on Sunday.
The allegations against Akbar have continued to mount as another female journalist accused him of sexually harassing her while she was an intern at The Asian Age newspaper in 2007.
Majlie de Puy Kamp, a journalist based in the US, alleged that Akbar forcibly kissed her on the last day of her internship at the newspaper at his office when she was just 18. "What he did was disgusting, he violated my boundaries, betrayed my trust and that of my parents," Kamp told HuffPost India in an e-mail.
"He got up and walked around his desk to where I was sitting, so I also got up and I extended my hand." de Puy Kamp recalled in a conversation. "He grabbed me right under my shoulders, on my arms, and pulled me in and kissed me on my mouth and forced his tongue into my mouth, and I just stood there," she told the publication.
Kamp is the eight woman journalist to accuse the minister of sexual harassment, leading to several opposition parties demanding his resignation.
| Edited by: Aakarshuk Sarna
Read full article