GET Stock

Quotes


ANALYSIS | Time to Criminalise Botched Investigations Like Aarushi Murder Case?
Nine years after Aarushi and Hemraj were murdered, there are still more questions than answers about what transpired on the night of May 16, 2008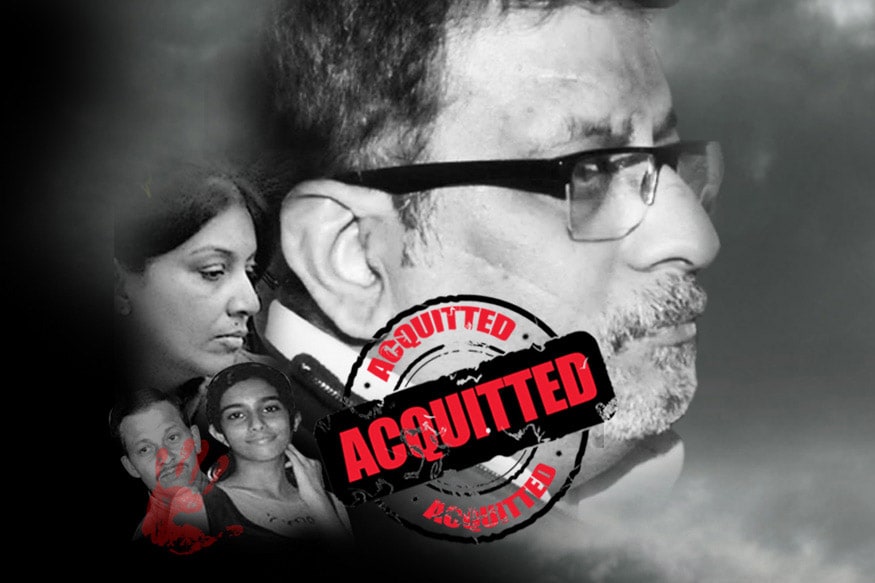 The Allahabad High Court on Thursday acquitted Rajesh and Nupur Talwar in the 2008 murders of their daughter Aarushi and domestic help Hemraj.
Thursday saw another dramatic twist in the the Aarushi and Hemraj double murder as dentist couple Nupur and Rajesh Talwar were declared not guilty by the Allahabad High Court, which gave them the benefit of doubt. Nine years on, there are still more questions than answers about what transpired on the night of May 16, 2008.
The Talwars will walk free now, but what about justice for Aarushi & Hemraj? Who killed them? The case has become a glaring example of a botched investigation leading to a disastrous result. This was a case that caught the public's attention but still there were so many lapses, highlighting that time may have come for instituting police reforms.
The series of lapses started with the crime scene itself as law enforcement agencies did not even sanitize it properly. As a result, key forensic evidence was lost. The Noida police initially blamed domestic help Hemraj for the murder and even sent a team to Nepal to nab him only to discover his body in a pool of blood two days later on the terrace.
Then within days of blaming Hemraj, police quickly shifted the blame on to the Talwars. But their honour killing angle failed to explain the motive satisfactorily. There were also loopholes in the timelines and it failed to prove the theory that no one apart from the Talwars and the two victims were in the house at the time of the murder.
The missing murder weapon also remains a mystery. The CBI never seized Talwar's dental equipment, including the scalpel that it claimed was used to slit Aarushi's throat. Two different autopsy reports had completely different findings about Aarushi's private parts.
Any fresh investigation now would most likely be futile for agencies will have to rely heavily on circumstantial evidence and the evidence already available. Crucial time has been lost.
Someone should be held accountable for this shoddy investigation.
Should this case not be a turning point in criminal investigation? Should we not criminalise botched investigations? Should we not look at an autonomous body to police the police and why cops should enjoy an option of investigating their own are some of the questions that need to be answered.
Experts are deeply divided on the issue.
Niharika Karanjewala, a young lawyer who was part of the defense team in the Aarushi case, rejected the idea outright as it would put a lot of pressure on the police and the CBI. "It would create an imbalance in the criminal justice system. A better method is for first responders to be adequately trained. Cops are trained but not fully to know what they will encounter," she said.
However, she added that the statements made by the police back then were "completely irresponsible and they need to be strictured."
On the other end of the spectrum is senior lawyer Mohit Paul, who called it the "need of the hour." "While we need to sensitize the law enforcement agencies, they should do a fair investigation. The job of judging who is right and wrong is that of the court. We need to criminalize botched investigations," he said.
Lawyer and Maharashtra Congress leader Shehzad Poonawalla drew a parallel with those who tamper evidence. If that is a criminal act, he feels a shoddy probe should be too.
"The manner in which all investigating agencies have botched the case- they deserve to be hauled up not just through a mere departmental action but through criminal liability under IPC and Evidence Act. Will normal folks not be penalized for tampering evidence? 90 percent of the evidence was compromised because of the negligence of the Noida police. Why should there not be criminal prosecution against these officers?" he asked.
Many argue that one should try to understand the intention of cops during an investigation. However, differentiating between an intentional and unintentional botch up is easier said than done.
Mohit Paul, citing a court ruling, said, "In the judgement in 2014, in the case of Gujarat vs Kishen Bhai, it says the following: on the culmination of a criminal case in acquittal, the concerned investigating/prosecuting officials responsible for such acquittal must necessarily be identified. A finding needs to be recorded in each case whether the lapse was innocent or blame worthy."
"The erring officer must suffer the consequences of the lapse by appropriate departmental action whenever called for. Taking into consideration the seriousness of the matter, such officials may be withdrawn from investigating responsibilities permanently or temporarily depending on the lapse," it said.
A raging debate has been on whether departmental action alone is enough. How can we ever expect police to take action in such high profile cases against their own?
Former ADG BSF, PK Mishra, said we should not discredit departmental action. "Why are we assuming that all the police is bad in the country? We should have faith in departmental action."
Shehzad disagreed. "Why presume the police acts in good faith? Can their incompetence or even collusion be given such cover all the time? Will there ever be incentive for cops to do a professional job then? Let us have police reforms, professionalize and train cops, introduce the best global forensic techniques but also let us start making these cops accountable like they are held responsible in other nations," he said.
| Edited by: Aakarshuk Sarna
Read full article