GET Stock

Quotes


Ancient Artefacts Missing from Aligarh University's Archaeology Department; Probe Ordered
A probe has been ordered to ascertain the total number of artefacts that are missing from the total 9000 artefacts that were stored in the archaeology section.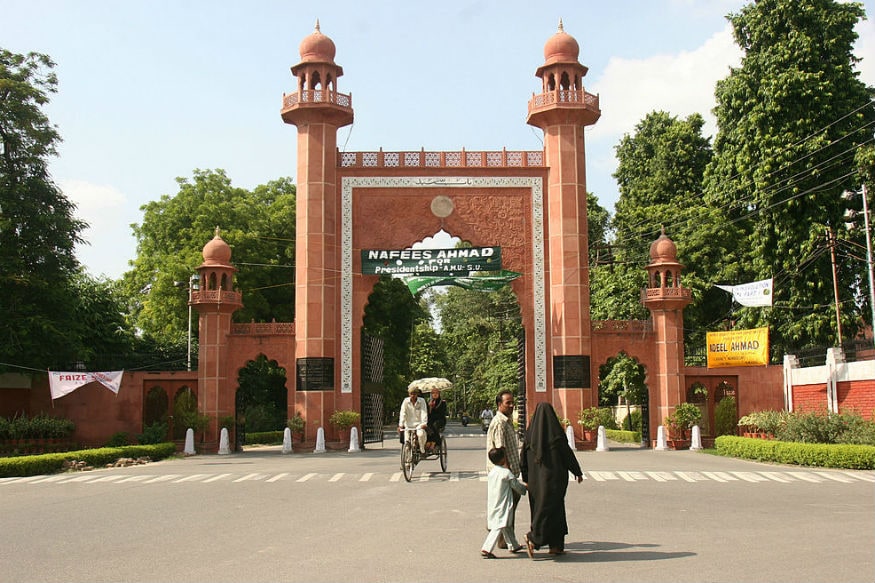 File photo of the main gate of Aligarh Muslim University campus.
Lucknow: Artefacts, believed to be thousands of years old, have been missing from the Archaeology department of Aligarh Muslim University.

The Chairman of the History department and head of the archaeological section of AMU Professor Nadeem Rezavi has ordered a probe. Speaking to News18, Professor Nadeem Rezavi said, "There were around 9000 artefacts in this section of the University but no record is available. After I joined the department in 2017, I came to know about the missing artefacts and have ordered a probe into the matter. Since the number of artefacts is in thousands, the enquiry will take two to three months to know the exact number of artefacts missing from the stock."

"The loss of these artefacts is a loss for the nation as these were national treasures. Proper enquiry will be conducted on the people who were working that time, including those that have retired," added Professor Rezavi while speaking to news18 over the phone.

Apart from this many other artefacts have also been damaged in the process.

As per the information from AMU sources, some of the missing artefacts were as old as 5000 years and were collected from collected from various excavation sites of Atranjikhera, Fatehpur Sikri and Jhakhera. Interestingly, some of the artefacts were collected by the university's founder, Sir Syed Ahmed Khan, himself including rare Hindu and Buddhist sculptures.

The missing artefacts include wires and bangles of ochre-coloured pottery (OCP) culture and terracotta balls of painted grey ware (PGW) culture. While OCP culture is a 2nd millennium BC Bronze Age culture of the Indo-Gangetic plain, extending from eastern Punjab to western Uttar Pradesh, the PGW culture is an Iron Age culture of the western Gangetic plain and the Ghaggar-Hakra valley, lasting from roughly 1200 BC to 600 BC.

Read full article