Andy Murray aims for Indian Wells boost after break
US Open champion Andy Murray is banking on a long break from the game to help spark his form for the 2013 edition.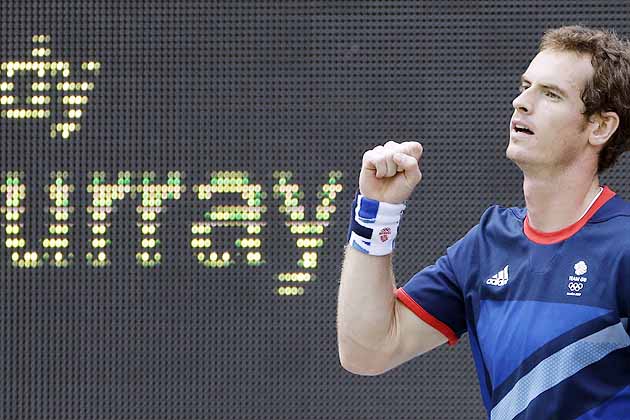 US Open champion Andy Murray is banking on a long break from the game to help spark his form for the 2013 edition.
Indian Wells: Having made early exits from the BNP Paribas Open at Indian Wells the last two years, US Open champion Andy Murray is banking on a long break from the game to help spark his form for the 2013 edition.
The 25-year-old Scot has not competed since he lost to Novak Djokovic in the Australian Open final in January, preferring instead to work on his fitness for long-term gain. "In terms of playing matches, yeah, that's a disadvantage," Murray told reporters about his five-week layoff since the season's first grand slam. "But I value my fitness block.
"I think you make a big difference throughout the course of the year and in the grand slams. My mind tells me that if you train for three-and-a-half weeks when no one else is training, then physically you should be in better shape.
"But you also need to get the matches and I haven't played very well here the last few years so I'll need top up my game this year."
Murray, a runner-up at Indian Wells in 2009 and a losing quarter-finalist in 2010, could not explain why he has struggled at the California desert venue over the last two years, on both occasions being eliminated in his first match.
"I just haven't played well in the matches that I have lost here," the world number three said. "I will just try and play better this year, compete as hard as I can.
"Even if I'm not feeling great in my first match, just try and hustle, chase as many balls down as possible, try and find a rhythm. I used to play well here when I was younger. I liked the conditions but the last few years it's just been a struggle."
TAKING BREAKS
Murray, who clinched his first grand slam crown at last year's U.S. Open after mining Olympic gold at the London Games in a stellar 2012 campaign, knows he has generally played well after taking short breaks from the game.
"I played well in Australia and at the beginning of years after taking a five-week break from competition and I always played well after Wimbledon when I took that four or five-week break," he said.
"Also when they changed the schedule after the U.S. Open I took a few weeks off as well before I started playing the indoor stretch and I always played well there too.
"It isn't always easy the first few matches back but, in the long-term and the long-run for preserving my body and giving my career hopefully a bit more length, it will help."
Having finally landed his maiden grand slam title, Murray conceded his dream of winning Wimbledon for the first time had become even more tantalising after losing last year's final at the All-England Club to Roger Federer in four sets.
"I was kind of viewing every grand slam as being equal or exactly the same, I would have said, the last few years because I hadn't won one and I was desperate to try and win one," the Scot said.
"Now I'll approach every grand slam the same way ... but with what happened at Wimbledon last year and obviously at the Olympics and everything I have experienced there over the last few years, obviously over time it will mean more and more to me.
"I will try and do my best again this year but it's a tough competition to win," smiled Murray, who became the British man to reach the Wimbledon final since Bunny Austin in 1938.
Get the best of News18 delivered to your inbox - subscribe to News18 Daybreak. Follow News18.com on Twitter, Instagram, Facebook, Telegram, TikTok and on YouTube, and stay in the know with what's happening in the world around you – in real time.
Read full article