GET Stock

Quotes



Another Tragedy in the Making: 164 Children Dead in Jamshedpur Hospital
The Mahatma Gandhi Memorial (MGM) Medical College in Jamshedpur has seen 164 deaths of children in the last 90 days.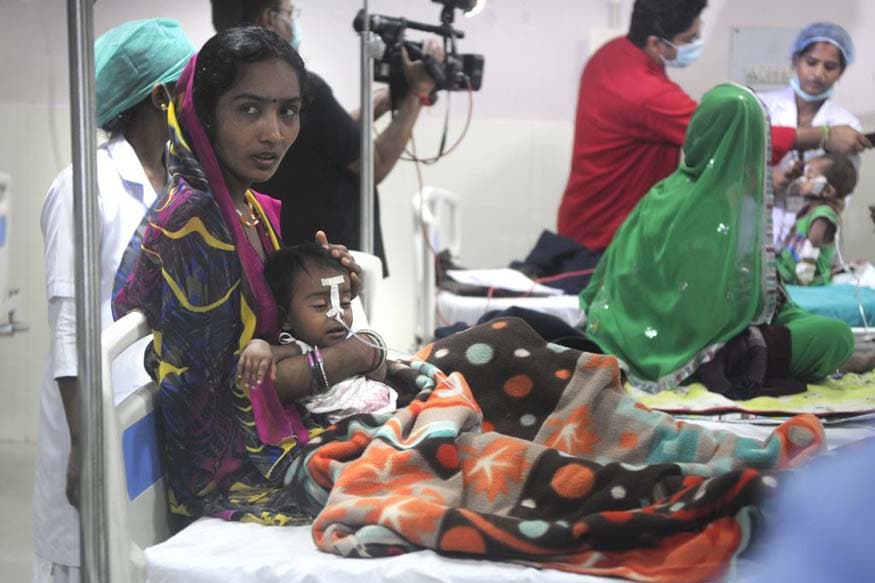 Picture of representation.(Getty Images)
Jamshedpur/New Delhi:
As the UP government continues to draw flak over the deaths of infants in Gorakhpur's BRD Medical College, there's another tragedy in the making in Jharkhand. The Mahatma Gandhi Memorial (MGM) Medical College in Jamshedpur has seen 164 deaths of children in the last 90 days.
After Congress raised the issue, the District Judge on Tuesday made an impromptu visit to to carry out an inspection.
Meanwhile, the National Human Rights Commission (NHRC) has issued a notice to the state government seeking its report within six weeks. A report by a news agency, which is being corroborated by the Hospital authorities, said that 52 infants have died in 30 days in July.
The Congress had lodged a police complaint with Sakchi police station in Jamshedpur on Monday naming Jharkhand Chief Minister Raghubar Das, State Health Minister Ram Chandra Chandravanshi, the district civil surgeon Dr K C Munda, MGMMCH principal Dr A C Akhouri and Hospital Superintendent Bhartendu Bhushan alleging that costly equipment in the hospital lay unused, while children were dying.
Jharkhand Governor Draupadi Murmu termed the incident "sad" and said, "We cannot leave children to die like this. The government is taking this incident seriously. A team of state government officials and scientists will probe this incident."
Hospital Superintendent Bhartendu Bhushan admitted that the hospital "could do better" in terms of providing services. "With regards to providing services, we could certainly do better and we are doing better. In the last few days, many children have also been saved."
MGM Medical College in Jamshedpur serves patients from not just nearby districts but also from the neighboring states of West Bengal and Odisha. According to media reports, there have been 164 deaths in the hospital in the last three months.
Congress questions government
In its police complaint against the government, the Congress party has raised some scathing questions.
1) If equipment worth crores was lying defunct in the hospital, why was it still used to treat the children?
2) Why did the health department react so late to reports of deaths in the hospital?
3) Were these deaths only ignored because the children who died were from poor families?
4) Does the MGM Hospital administration have no means to identify whether the mortality rate is normal or not?
5) When will we see improvement in MGM, which caters to patients from three states?
Also Watch
Read full article