AP power protest: Cops foil dharna by three parties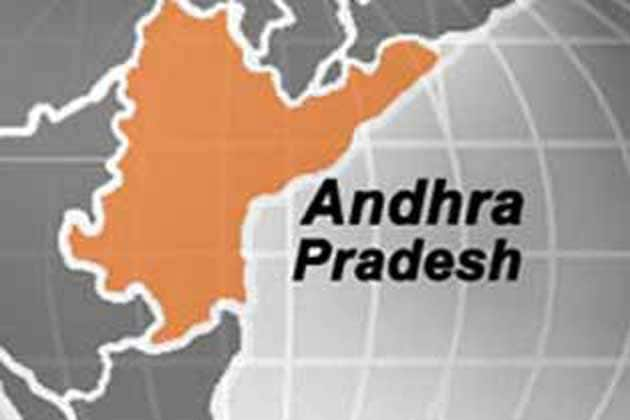 For the second consecutive day, a bid to stage a dharna in protest against AP Transco's failure to supply quality power to the farm sector failed when scores of activists of the TDP, CPI and TRS were taken into preemptive at Vidyut Soudha here on Wednesday.
The TRS, which had tried to stage a similar dharna near the AP Transco building in Somajiguda on Tuesday, was joined by the TDP and the CPI on Wednesday.
At around 9.30 am, hundreds of activists of the three parties gathered in front of the entrance of Vidyut Soudha and tried to stage a sit-in there but the police immediately arrested and shifted them to the Nampally and Saifabad police stations.
Anticipating trouble, the police had deployed a huge force at Vidyut Soudha and even diverted traffic to facilitate the police action.  They also arrested some women activists who were proceeding to towards Vidyut Soudha.
Meanwhile, a few activists of TDP led by Talasani Srinivas Yadav tried to lay siege to Secretariat but they too were taken into custody and shifted to the Saifabad police station.
Thirteen TRS MLAs, taken to the Bolarum police station, continued their protest inside the police station while another group led by MLA T Harish Rao picketed the premises outside.
Deputy commissioner of police Ch Srikanth said 11 of the 13 detained TRS MLAs had been granted bail on Tuesday but they refused to leave the police station.
The dharna turned violent when the protesters allegedly tried to demolish a tent in front of the police station.  Cases of trespass were registered against two TRS MLAs, A Ravinder Reddy and D Vinay Bhaskar, and they were produced before the magistrate.
The court sent them in remand for 14 days.  Following the arrest of the two MLAs, a group of TRS activists led by MLA K Taraka Rama Rao tried to lay siege to the ministers' quarters but they were too taken into custody.
Get the best of News18 delivered to your inbox - subscribe to News18 Daybreak. Follow News18.com on Twitter, Instagram, Facebook, Telegram, TikTok and on YouTube, and stay in the know with what's happening in the world around you – in real time.
Read full article