Are men's boxing matches in Olympics rigged?
According to a Newsnight investigation, Azerbaijan paid 9 million dollars for two gold.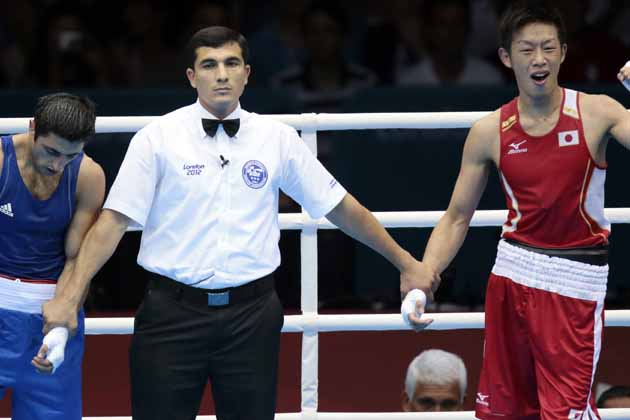 According to a Newsnight investigation, Azerbaijan paid 9 million dollars for two gold.
London: Serious questions about the authenticity of scoring in the Olympic men's boxing are raised following a string of contentious decisions. The murmurs of skulduggery gained steam last Wednesday when Azerbaijan took on Japan.
The Azeri bantamweight Magomed Abdulhamidov was declared winner despite being knocked down six times in the final round by Japan's Shimizu Satoshi. Japan appealed against the decision and the result was overturned. Few days later, another Azeri boxer Teymur Mammadov won a very close victory against a Belarusian fighter Siarhei Karneyeu.
In the third round, he ostensibly committed holding fouls without being heavily penalised. The crowd and commentators were surprsied when he was adjudged victorious.
Belarus appealed but this time it was not upheld.
According to BBC, last year a Newsnight investigation got hold of a confidential investment agreement between someone from Azerbaijan and World Series Boxing, which is run by AIBA, who also run Olympic Boxing.
It revealed that $9m had been paid from Azerbaijan to the international boxing authorities in return for two golds.
The International Boxing Authority (AIBA) has denied any wrong doing. The IOC found no formal evidence of cash for medals. The president of the International Boxing Association said: "The allegation that AIBA took a $10m bribe from Azerbaijan in exchange for two gold medals at the Olympic Games in London is untrue. I have worked extremely hard over the past six years to clean up amateur boxing after years of corruption scandals under the previous administration. There is only one way to win a gold medal at the Olympic Games and that is to train hard and fight well."
Read full article