INDIA
Pak reduces troops on India side, goes after Taliban
Reports say Pak plans to re-deploy 6,000 troops from Indian border.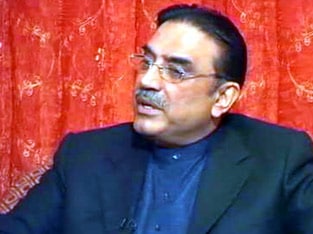 Reports say Pak plans to re-deploy 6,000 troops from Indian border.
New Delhi: The Pakistan Army has rejected an olive branch by Pro-taliban cleric Sufi Mohammad. It is also pushing more troops into the battle against the Taliban.
According to reports, 6000 men have been moved from the Indian border to the NWFP.
On the military side, only of now can one see some recognition that the obsession with India as the mortal threat to Pakistan has been misguided and that their biggest threat right actually comes internally.
Surprisingly, the Pakistani Army has obliged and now proposes to scale down its count of troops on the India-Pakistan border.
Reports say Pakistan plans to re-deploy 6,000 troops from the Indian border back to the frontier.
They will be joining forces already battling the Taliban in the North West, pushing the Taliban back, keeping them at bay and away from Islamabad.
Pak army's 'Operation Black Thunder' entered its third day on Thursday with parallel offensives in Lower Dir and Buner.
Heavy assault by gunships was on in Buner in Pir Baba, Gokand and Sultan Baksh.
Army took over Malandari and Ambela. It blocked all entry and exit points into Buner. In Lower Dir, the offensive was carried out in Timaragarah and Chakdara.
The army on Thursday also hinted that the operation will be extended to Swat soon if the Taliban does not relent.
Major-General Athar Abbas, head of the Inter-Services Public Relations said, "Pakistan army is facing stiff resistance in Ambela. Militants are firing from the hills. The Ambela pass is 8 km long. Security forces have secured most of the Ambela pass."
The army plans to wrap up the operation in a week's time. By then, the stage will be set for President Zardari's meeting with his chief patron in Washington next week.
Zardari meets Obama and the occasion may also see Obama's government hand over to Pakistan a plum aid offer worth US $400 million to fight the Taliban.
Support the daily wage earners who have been hit the hardest by the COVID-19 crisis. Click here to contribute to the cause. #IndiaGives
The daily News18 Coronavirus COVID-19 newsletter - Get your copy here.
Subscribe to News18 Daybreak. Follow us on Twitter, Instagram, Facebook, Telegram, TikTok and on YouTube
Read full article