Delhi Dialogue Chief Says 'Future in Zero Emission Buses, Not CNG'
Delhi Dialogue and Development Commission was set up soon after Delhi government came into power in 2015 with the idea that a government cannot have all the necessary tools to tackle all the 21st century policy challenges.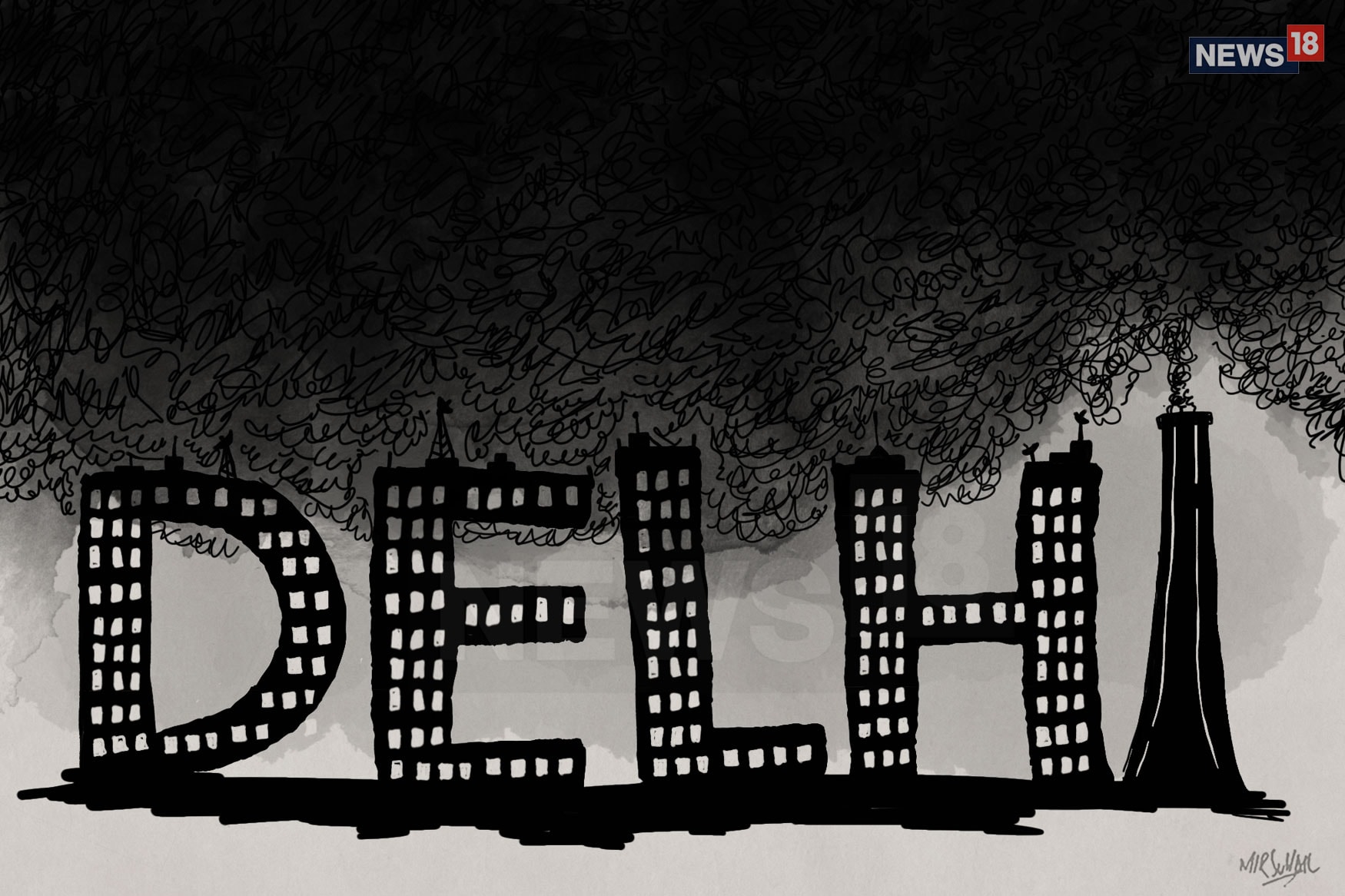 News18 Creative by Mir Suhail
New Delhi: The future of public transport is in "zero emission and clean buses" and not CNG, claimed newly-appointed Delhi Dialogue and Development Commission (DDC) chairperson Jasmine Shah as officials said that tenders for the same were likely in December.
He was appointed chairperson of the DDC, an advisory body of the Delhi government, on Tuesday. The post, that has a cabinet rank, was lying vacant since April after Ashish Khetan resigned and quit the Aam Admi Party. The urban governance and policy expert, spoke to News18.com in an interview about the DDC and the challenges that lay before it.
Edited excerpts:
What exactly is DDC and what does it do?
It was set up soon after the Delhi government came into power in 2015 with the idea that the government, any government, doesn't have all the necessary tools to tackle all the 21st century policy challenges. Any policy issue that you take today is very complex, you need to bring a lot of experts together as well as consult communities people on an ongoing basis to form policy.
How does DDC work?
I am the vice chairperson of the institute and the CM is the chairperson, so eventually the priorities of the institute are very clearly going to be set by the government and the CM. It is neither the DDC nor the individual ministers who set the priorities.
What are the challenges ahead of you?
We want to democratise the process of making policies as well as implementing them. Participation of people and the civil society experts is very important. That participation doesn't happen organically. Governments tend to be quite inert. We need to open up governments.
Will DDC help tackle severe air pollution in Delhi?
First and foremost, air pollution is one of the most serious, serious problem that Delhi faces, one that the government is taking very seriously.
Earlier this year, the Delhi government came up with 26-point agenda called the green budget. That was the first time an interdepartmental action plan was created that spelled out how various departments of Delhi government (will work) together to tackle the problem of pollution...before this September, this was one of the better years for air pollution and that is also because a lot of these initiatives started showing result.
We start talking about air pollution from October onwards because we know that crop burning is a major culprit over here, and we really want a reprieve from air pollution. We need some solution for states surrounding Delhi. DDC will try and set up as ambitious an agenda so that Delhi government does all it can to stop air pollution.
SC has a mandate that Delhi should have 10,000 buses, but that is something that has long eluded Delhi. What is the current status?
Successive attempts to procure buses have because of how the organisation doesn't have internal maintenance staff and capability and why vehicle manufacturers are not willing to maintain it for DTC. It became a logjam of an issue and its administrative in nature, eventually leading to this.
Last year, the government was willing to place an order for 1,000 standard floor CNG buses, the matter went to the court and it took time and after a year of litigation, the court has approved and allowed the government to procure 1,000 CNG buses and these buses should hit the streets in a few months.
What is happening with e-buses and is that the future?
Is CNG the future for Delhi? The government doesn't think so. The future is definitely zero emission and clean buses. There are two kinds of technology that are bieng talked about right now and being reviewed very seriously in the government. One are electric buses and the other is hydrogen fuel buses.
Hydrogen is in a very early stage of R&D and a few pilots are being discussed. The electric buses are more stable and there is a growing demand for them globally. Cities globally are committing to transforming their entire fleets of electric buses. In March this year, the government made an announcement to get 1,000 electric buses in the streets of Delhi. This was a radical committment and it was also a challenge for the entire administration, that we do whatever is necessary to bring these buses to Delhi.
We are hopeful that in a couple of months tenders will be floated in a couple of months
What about the metro? Where does it fit into the scheme of things?
Public transport always works as a network. In any successful public transport system, you never have metro has the only mode. It can never be the answer. In most cities, that have good transport system...close to two-third of the trips happen vis buses because buses, by definition, are flexible and they can provide connectivity to most parts of the city....The relevance of buses will never go. But at the same time, the metro and buses need to work together as a planned system.
It is very clear that the last mile connectivity needs a boost, needs to be a planned system and for that buses normally will provide last mile connectivity...and the DMRC and the Delhi government are working closely on that.
Get the best of News18 delivered to your inbox - subscribe to News18 Daybreak. Follow News18.com on Twitter, Instagram, Facebook, Telegram, TikTok and on YouTube, and stay in the know with what's happening in the world around you – in real time.
| Edited by: Sumedha Kirti
Read full article