Motihari:
When Prime Minister Narendra Modi on Tuesday attends the concluding ceremony of the Champaran Satyagraha centenary celebrations, widows of two sugar mill workers, along with many others, would be hoping to hear an update on the promise he made during the 2014 general elections campaign.
The last time PM Modi was here, he had
promised the reopening of the shutdown sugar mills
within hundred days of coming to power. "
Agli baar aaunga toh abhi band mill ke chini se bani chai piyunga
(Next time I come here, I will drink tea made with sugar from these shutdown mills)," Modi had said.
Since then, the situation became so harsh that last year on April 10, Naresh Shrivastava and Suraj Baitha, two workers of the now defunct Hanuman sugar mill self-immolated and succumbed to their injuries.
Two mills from East Champaran district of Motihari are also facing imminent shutdown. The workers, having lost their livelihood, are struggling to make ends meet and are fighting an uphill battle against milers, state government.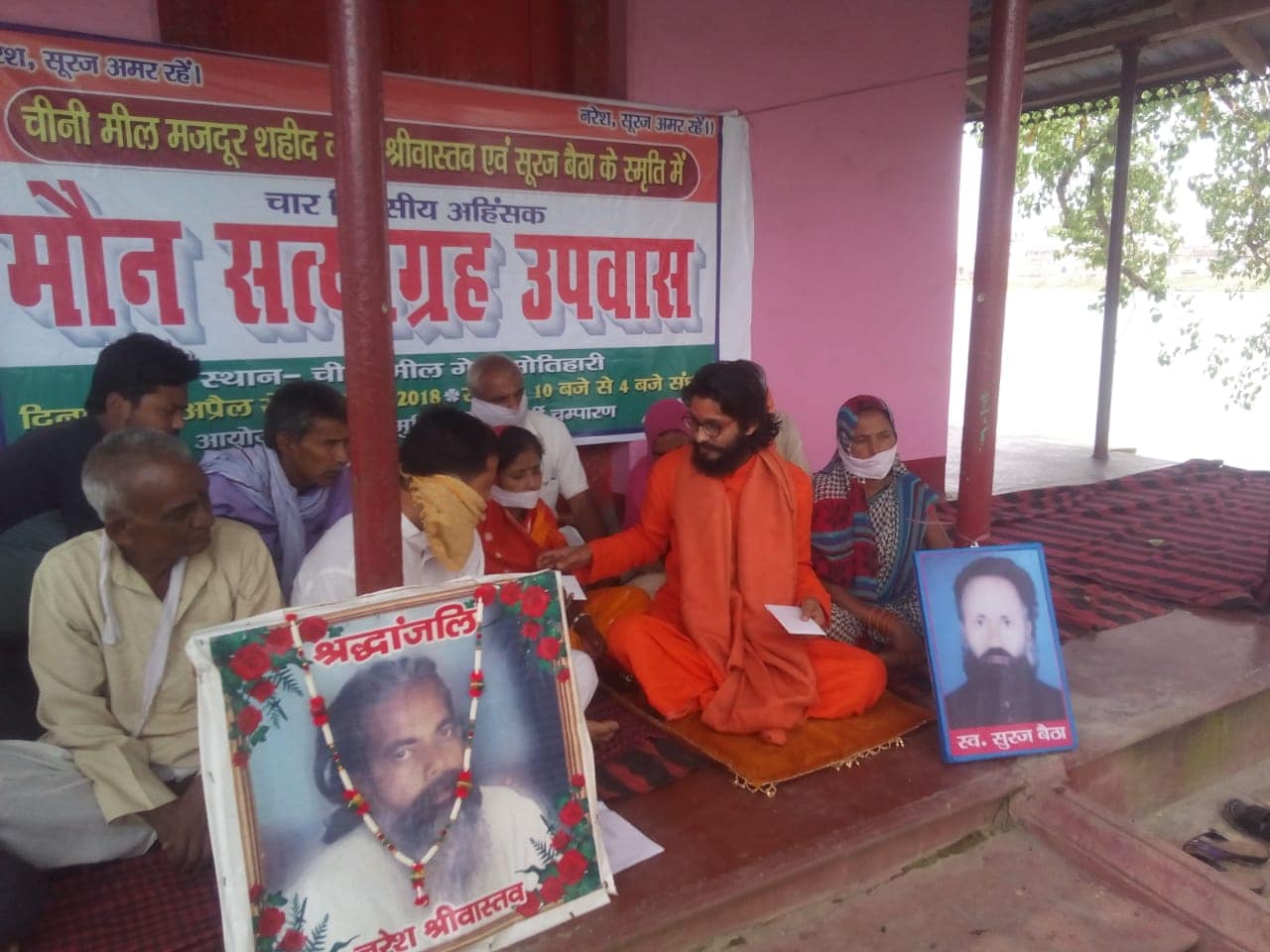 The PM's visit to Champaran coincides with the death anniversary of the two mill workers and their wives, Purnima Shrivastava and Maya Devi, have been fasting at the mill's gate since Saturday. "No good has happened to us since he last came here. No compensation nor any clearance of backlog wages. I want justice and we are still hoping it will come from our Prime Minister." said Maya Devi.
Meanwhile, local RJD leaders have decided to boycott PM Modi's programme in protest. Talking to News18, Local party leader Vinod Srivastava said, "A total of Rs 200 crore would be spent on PM Modi's visit here. Just the tent costs somewhere close to Rs 20 crore. Distributing just the cost of the tent would have been more than enough for the struggling mill workers but the BJP and its leaders only know how to do lip service. The PM should explain as to why he forgot his promise."
PM Modi is expected to address more than 20,000 Swachhagrahis from various partied of the country. He is also expected to inaugurate developmental projects.