Asaram's son Narayan Sai moves Gujarat HC for bail in bribery case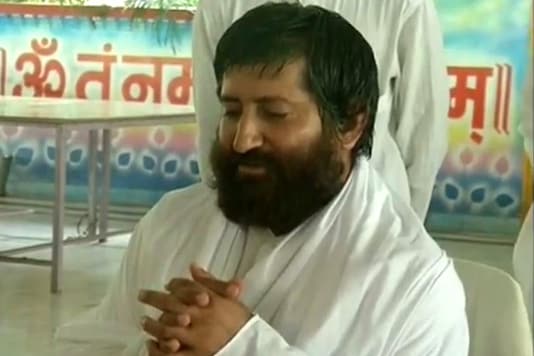 Narayan Sai, in his application before the HC, has challenged a Surat court's order refusing him bail last month.
Last Updated: August 09, 2014, 22:47 IST
FOLLOW US ON:
Ahmedabad: The jailed son of self-styled godman Asaram has moved the Gujarat High Court for bail in a case in which he is accused of hatching a conspiracy to bribe police and judicial officials to weaken a rape complaint lodged against him.
Narayan Sai, in his application before the HC, has challenged a Surat court's order refusing him bail last month. According to the application filed yesterday, police have been unable to establish any role of Sai, who is lodged in a Surat Jail, in the bribery case.
The application has said the main accused in the bribery episode, Sub-Inspector C K Kumbhani had been released on bail and therefore Sai should also be given relief on parity. The bail plea is likely to be heard before Justice AJ Desai early next week.
Surat Police had in February this year filed a charge sheet in a special court against nine persons, including Sai and Kumbhani, invoking the Prevention of Corruption Act in connection with the bribery case. Sai's follower Uday Sanghani and a Surat-based builder, Ketan Patel, have also been named accused.
The 42-year-old son of Asaram had been arrested on charges of sexually assaulting a Surat city-based girl who was an inmate of his ashram between 2002 and 2005. It was during Sai's remand period (in rape case) that Surat Crime Branch unearthed a plan to bribe police, doctors and judicial officers to dilute the sexual assault matter.
Police had arrested eight persons, including Kumbhani, and seized Rs 5 crore in cash from various persons which it suspected was to be used for giving bribes. Sai was arrested from Delhi-Haryana border in December last year after evading the law for nearly two months following registration of the rape case.
Two Surat-based sisters had lodged separate complaints against Sai and his father, accusing them of rape and illegal confinement, among other charges. Sai had been booked under IPC sections related to rape, unnatural sex, molestation, wrongful confinement, unlawful assembly, rioting armed with deadly weapon, criminal intimidation and criminal conspiracy.
In her complaint, the younger of the two had accused Sai of repeated sexual assault when she was living at the Surat ashram. Asaram Bapu is lodged in a Rajasthan jail in another rape case filed in that state.
Next Story