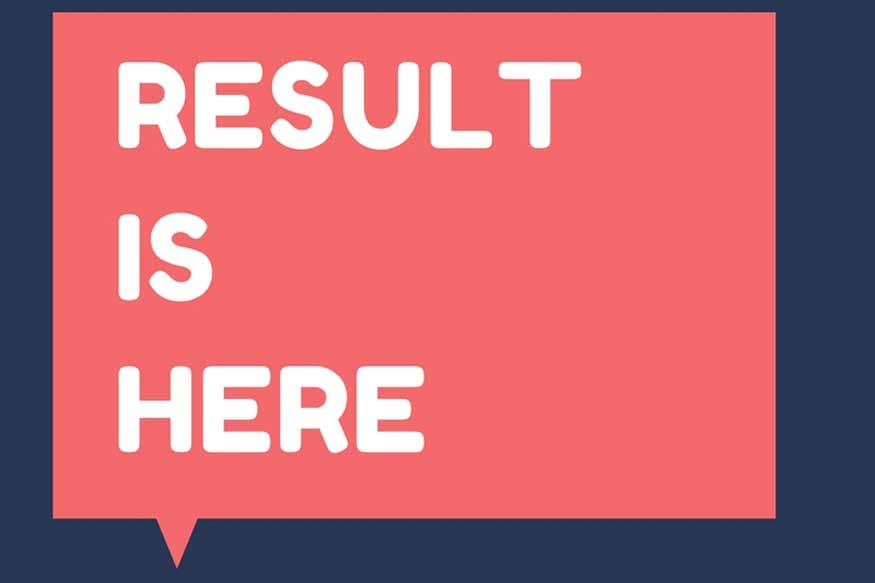 (Image: News18.com)
indiaresults.com
,
results.gov.in
Assam HSLC Result 2019, SEBA 10th Result 2019: Statistics

Total number of students: 202508
Overall Pass Percentage: 60.23%
Number of Boys: 100475
Pass Percentage: 62.69%
Number of Girls: 102033
Pass Percentage: 57.99%
Topper District: Barpeta
List of Toppers:

Meghashree Bora: 594
Pratyasha Medhi: 593
Chinmoy Hazarika: 593
Anushree Bhuyan: 591
Afreen Ahmed: 591
AHM Statistics:

Total Students: 9441
First Division + Distinction + Star: 600
Distinction: 20
Distinction + Star: 111
Second Division: 2102
Third Division: 2608
Toppers:
Selim Ahmed: 561
Abdul Aziz: 553
Ilias Ali: 547
Assam HSLC Result 2019: Steps to check

1. Visit the SEBA's official website at
sebaonline.org
2. Click on the SEBA Assam Result 2019 link
3. Enter the required details to check your Assam Board 10th Result 2019
4- Hit submit button to check your Assam 10th Result 2019
4. Your Assam HSLC Result 2019 or Assam Board Result 2019 will be shown on the screen
Download and take a printout for future use.
SEBA Assam Result 2019 via SMS

The 'SEBA Results 2019' is the mobile app providing the SEBA Assam Result 2019. Students need to send a message from a basic phone, type SEBA19 Roll Number send to 57766 and receive the result in your phone's inbox.


10 - 13 Oct, 2019 |

Freedom Trophy

IND
vs
SA
601/5

156.3 overs

275/10

105.4 overs

India beat South Africa by an innings and 137 runs

09 Oct, 2019 |

Sri Lanka in Pakistan

SL
vs
PAK
147/7

20.0 overs

134/6

20.0 overs

Sri Lanka beat Pakistan by 13 runs

07 Oct, 2019 |

Sri Lanka in Pakistan

SL
vs
PAK
182/6

20.0 overs

147/10

19.0 overs

Sri Lanka beat Pakistan by 35 runs

05 Oct, 2019 |

Sri Lanka in Pakistan

SL
vs
PAK
165/5

20.0 overs

101/10

17.4 overs

Sri Lanka beat Pakistan by 64 runs

02 Oct, 2019 |

Sri Lanka in Pakistan

SL
vs
PAK
297/9

50.0 overs

299/5

48.2 overs

Pakistan beat Sri Lanka by 5 wickets