Parents Inconsolable After Student Leader Joins ULFA to 'Protect Assam'
27-year-old Pankaj Pratim Dutta was serving as the vice-president of All Assam Students' Union in Dergaon, Assam before joining militant outfit.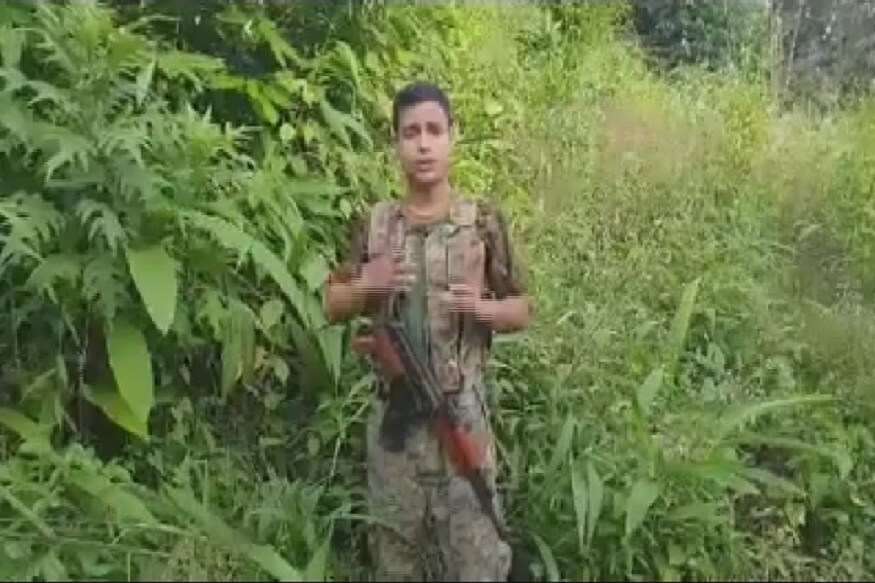 Screenshot of the video Pankaj Pratim Dutta posted on social media to announce his decision of joining ULFA (Independent).
Guwahati: "Freedom is not free. Many gave up their lives for the freedom you enjoy today, for their sacrifice, you are able to walk tall as Assamese…," says Pankaj Pratim Dutta, in a video posted on social media, announcing his decision to join the banned United Liberation Front of Assam (Independent).
Pankaj, 27, was serving as the vice-president of the All Assam Students' Union (AASU) unit in Dergaon of Assam's Golaghat district before joining the rebel group.
Wearing a camouflage outfit and holding an AK-series rifle, Pankaj says: "I believe that to protect the identity and heritage of Assam, there is no alternative to 'Independent Assam'. We are a brave race, we are endowed with everything. But for every problem that we face, we now have to beg before the Indian government. I urge the young generation to join ULFA(I)."
Pankaj's parents are inconsolable and in a state of shock since they learnt of his decision. Tarun Dutta, his father, made an emotional plea to his son to return home. "You should return and work for the welfare of your people — like you always did."
In a family of six siblings, Pankaj is the eldest of four brothers. According to his father, Pankaj left home on September 5, saying he is going for a stroll, and has since been missing. "He used to work diligently for the AASU. He was a good student — amid great difficulties, he finished his studies. We got to know through social media that he joined ULFA (I)."
Meanwhile, Assam police are investigating after Pankaj posted the video, and a case has been registered. The charges against Pankaj include inciting others to join ULFA(I).
Pallav Bhattacharya, Assam police Special DG (Special Branch), also appealed to Pankaj to return home, adding that he had been interrogated before on alleged links with the outfit. "He was missing since September 5 and his family had lodged a complaint with Dergaon police station. Dergaon police officials had counselled him in the past against taking such a step. Assamese youth are not misled, but they need to improve their skills and be self-independent," says Bhattacharya.
Pankaj is not the only boy from Assam to join militancy in recent times. According to security sources, a number of young boys from upper Assam districts have become part of the outfit and more are willing to join.
"There is a surge in recruitment of youths in ULFA (I), particularly in upper Assam. One of the boys said they crossed 15 hills to reach the jungles. They were assigned a task - to clean newly procured weapons for three months. They were taught to imitate different bird calls. The outfit offered them a lot of money."
Sources add that boys aged between 15 and 30 show interest in joining militancy because of varied reasons. "They are found to be suffering from anxiety, experience unemployment and become victims of false propaganda. Some have lost faith in the system completely."
Get the best of News18 delivered to your inbox - subscribe to News18 Daybreak. Follow News18.com on Twitter, Instagram, Facebook, Telegram, TikTok and on YouTube, and stay in the know with what's happening in the world around you – in real time.
Read full article