Atalji Knew His Time Had Come, Says Vajpayee's Shadow for Last 50 Years
The only complaint that Vajpayee had, Sharma recalls, is curbing of his personal freedom after he became the Prime Minister.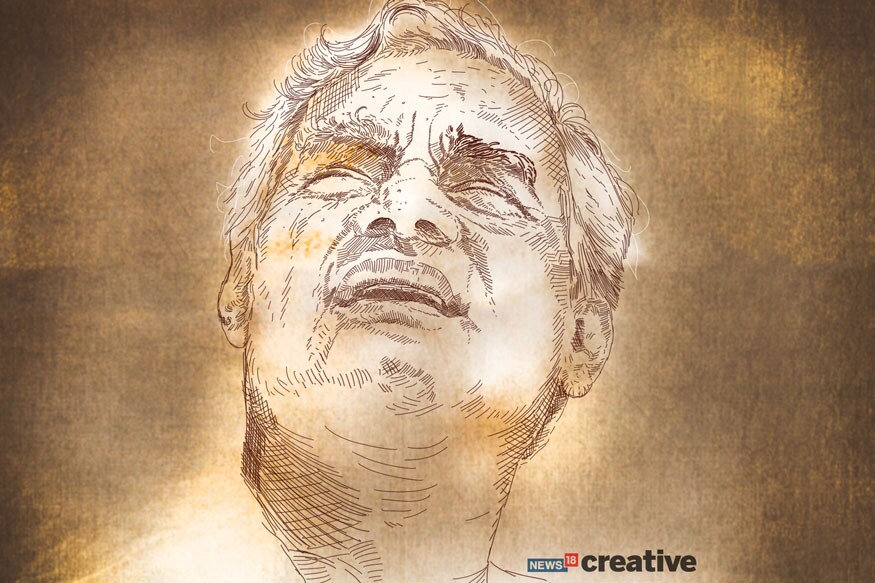 A News18 portrait of former Prime Minister Atal Bihar Vajpayee.
New Delhi:
Atal Bihari Vajpayee, first non-Congress PM to complete a full term, was a man with loyal and long-standing aides.
Shiv Kumar Sharma, Vajpayee's personal secretary for 50 years, remembers the former PM as one who had the "magical power to leave an indelible mark on people".
Sharma recalls the former PM telling him that it was time he left. "He knew his time had come," says an emotional Sharma.
"He had a stroke in 2007 after which he was hospitalised. He also underwent two operations after that and stayed there for 22 days. Post it, he had difficulties in walking. We used to take him around in a wheel chair. However, after 2011, his health started deteriorating severely. During the last few days before getting hospitalised in AIIMS, he had expressed that it was time he left," recalls Sharma.
Vajpayee's closest aide for many decades, Sharma remembers sitting beside the bed-ridden leader and reciting the poem "maut se than gayi" to him.
Vajpayee had penned these lines in 1988 and sent them to the then Dharamyug editor Dharamvir during a sleepless night when doctors informed him about his kidney operation in the United States.
"The most indelible impression that I have of Mr Vajpayee is his habit of taking everybody together. Any and everybody who met him experienced the immense warmth he had. Nobody felt like a stranger in front of him. This is magical. Every politician should be like this," says Sharma as he prepares to leave for the last rites of Vajpayee.
Addressing him as Baapji, Sharma remembers instances when Vajpayee would fearlessly voice his opinions during party meetings without being intolerant towards differing views.
"He had a very clear principle, if his opinion was against the majority, he would whole-heartedly voice it. If the party accepted his opinion it was well and good otherwise he would accept their opinion," says Sharma.
The last few years of his life Vajpayee was bound within the four-walls of his house. He would wake up everyday at 6 am. Post his morning tea, his physiotherapist used to come for two hours. This was followed by his breakfast, most of which was in liquid form because it was difficult for him to digest solid food.
"He loved old movies, he would watch television for hours but not say anything. In the last two years, however, Mr. Vajpayee hardly used to say anything at all. He could not walk as well. He was bed-ridden," says Sharma.
Sharma also remembers, "He (Vajpayee) once told me in 2005 that it is time for him to take a back-seat. He had said he would now empower the party from behind the scenes and leave centre-stage for the younger leaders."
The only complaint that Vajpayee had, Sharma recalls, is curbing of his personal freedom after he became the Prime Minister.
"He once asked the SPG staff to let him travel in a car without glass, so he can also see outside, but they didn't let him. He was a leader of the people. He wanted to stay as close to them as possible," says Sharma.
| Edited by: Ashutosh Tripathi
Read full article
Countdown To
Elections Results
To Assembly Elections 2018 Results