GET Stock

Quotes


Attack on Amarnath Yatra is Like Hacking at the Roots of Kashmiriyat
It is the 'Kashmiriyat' that the union Home Minister Rajnath Singh defended admirably on Twitter on Tuesday, that the terrorists wanted to tear asunder.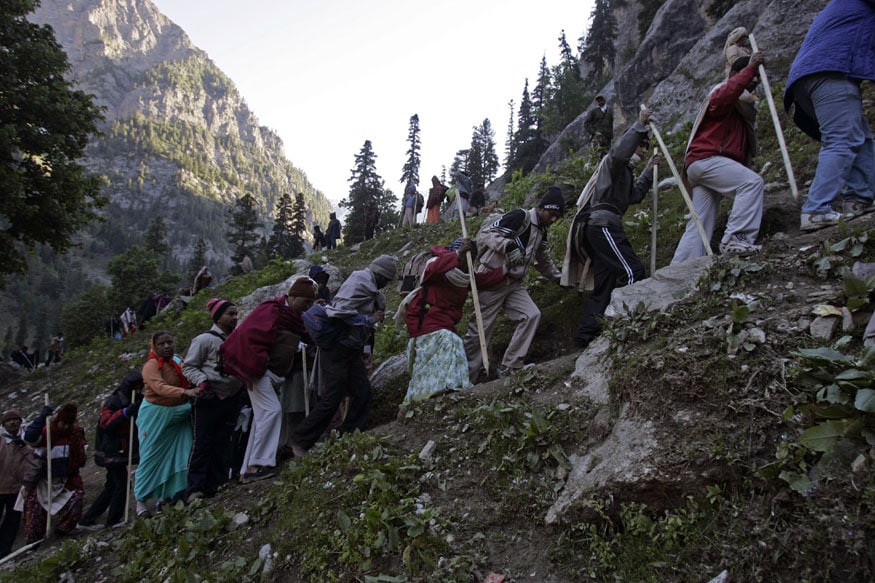 Every year, hundreds of thousands of pilgrims trek through treacherous mountains in revolt-torn Kashmir, along icy streams, glacier-fed lakes and frozen passes, to reach the Amarnath cave, located at an altitude of 3,800 metres (12,467 feet). There, devotees worship an ice formation that Hindus believed to be a symbol of Lord Shiva. REUTERS/Fayaz Kabli (INDIAN-ADMINISTERED KASHMIR RELIGION SOCIETY)
In June this year, the Inspector General of Jammu and Kashmir police received a tip off about a possible terror strike in the valley. The terror strike would be carried out soon, the missive said, to foment trouble in the valley and polarise atmosphere in the country.
"The attack may be in the form of standoff fire on Yatra convoy which they believe will result in flaring of communal tensions throughout the nation," said the note.
The terrorists knew, as everyone else in Kashmir knows, that attacking an Amarnath Yatra convoy is tantamount to hacking a living symbol of communal harmony in the state. It is the 'Kashmiriyat' that the union Home Minister Rajnath Singh defended admirably on Twitter on Tuesday, that the terrorists wanted to tear asunder.
The annual Amarnath Yatra in the valley has had a long and respected tradition of Muslims and Hindu pilgrims coming together for each other's cause. As lakhs of Hindu pilgrims descend on the valley each year, it is the local Muslims who help them with food, work as their porters and guides.
At every stopover of an Amarnath Yatra convoy beginning from Jawahar Tunnel, which connects Jammu to Kashmir, till Pahalgam, the base camp for Yatra, down to the tunnel itself, there are countless stories of how locals helped and often came to the rescue of the Hindu pilgrims.
In fact only last week, on 6th, locals in Qazigund had come out to help a bus full of Yatris, many of who had been injured when a gas cylinder in the bus exploded. Photos of locals helping injured yatris were widely circulated and lauded on social networking websites.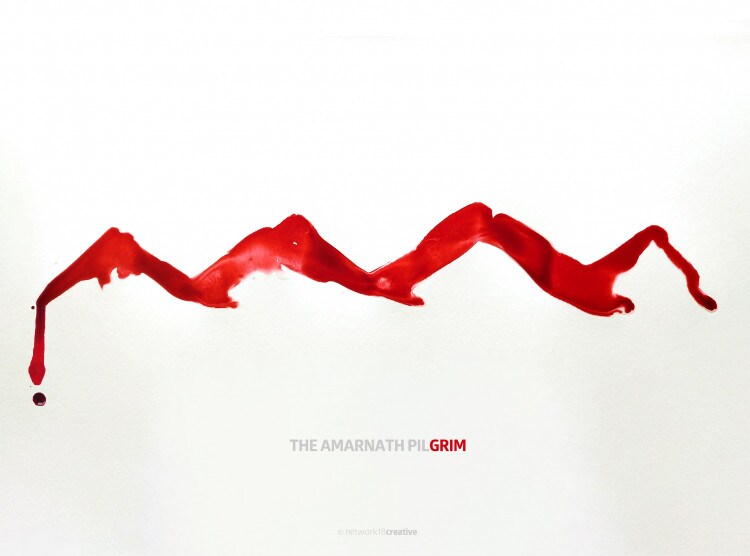 Last year in July locals had actually defied curfew in Bijbehara town to the help of a group of Amarnath pilgrims after their bus met with an accident in which two persons were killed. This defiance of curfew was preceded by death of 34 people in violent clashes between security forces and locals protesting the death of Hizbul militant commander Burhan Wani.
Taking a break from curfew and attacks, around 50 local people had come out to evacuate the injured after the accident and escort them to hospital, on hearing about the attacks.
And it was not just in post-Burhan clashes, not one Hindu family was reported attacked in violent protests that broke out in the valley during 2008, 2010 and 2014. At a time when the two communities saw heightened tensions in other parts of the country, Amarnath Yatra has been an outstanding example of a long-standing syncretic culture of Kashmir.
There is an old folklore about how Amarnath cave was discovered - by a Muslim shepherd, Buta Malik, 150 years ago. The shepherd and his descendents were for a long time after the sole custodians of the Amarnath cave.
Though some dispute this theory and claim that the cave finds mention in 6th century text Nilamata Purana and in Kalhana's epic Rajtarangini, the fact is that apart from Pak terror group backed Lashkar-e-Toiba attacks, which have found no takers in the valley, Amarnath Yatra has traditionally found support from the locals.
And going by the bandh calls and unanimous condemnation – from Jamaat-e-Islami to the separatists to mainstream political leaders and civil society members – Kashmir, this tradition of communal harmony looks too old fashioned to be changed.
Also Watch

CJI Impeachment: Can the Chief Justice of India Be Impeached?
Read full article