Autonomy Will Prove a Trojan Horse for Privatisation in St Stephen's, Say Alumni
The Association of Old Stephanians has also raised questions on how the college intends to fund itself with the new status.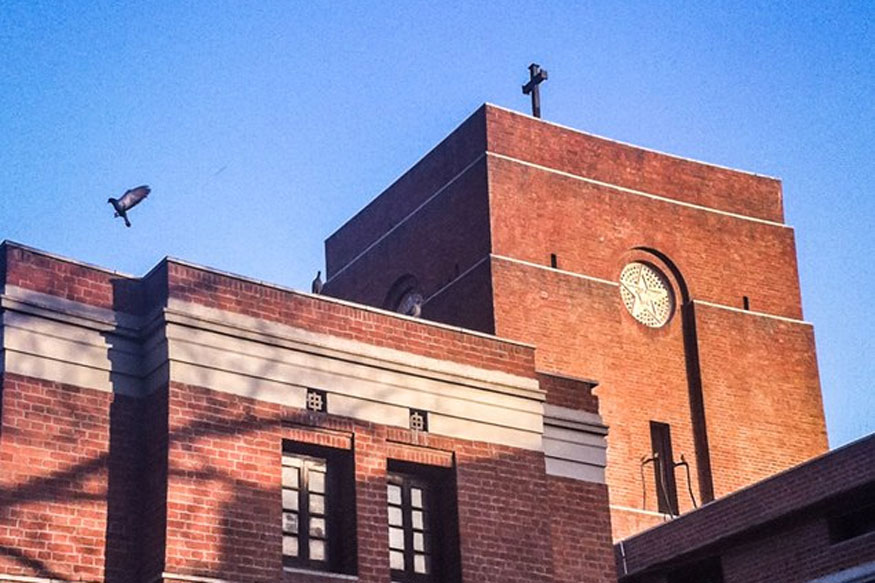 St Stephen's College. (Picture courtesy: Facebook)
New Delhi: As St Stephen's, considered one of the premier colleges in Delhi University and across the country too, moves ahead with its decision to go autonomous, the college's alumni association has written an open letter to the college administration asking it to rethink its decision since it will lead to a change in the basic character of the college.

The Association of Old Stephanians has also raised questions on how the college intends to fund itself with the new status. The association further said that the views and objections of teachers, students and the non-teaching staff were ignored by the college.

"It is an arbitrary decision. The authorities still do not have a blueprint or plan about running the institution. When the faculty asked this question in the staff council, the replies were very vague," the letter said, adding that the college catered to a number of students from socially and economically weaker groups and the possibility of a hike in fees to finance the autonomous would be against these groups, thus against the vision of the founders of the college.

"At present, 95% of funding comes from UGC and 5% is internally raised from language courses. This 5% does not go to college but it goes to supreme council funds which is not audited and accounted. The details of the income and expenditure of supreme council fund is never placed before the governing body for approval. Imagine what would happen if the institution becomes completely independent," the alumni wrote.

Concerns were also raised on how the college will have to introduce courses that are technical in nature and how "there is an imminent danger that liberal arts like history, philosophy Sanskrit, Urdu and Persian courses would be sacrificed at the altar of technical courses which would generate funds for the college."

"Autonomy would become a precursor to privatisation viz., a Trojan horse for privatisation. It is obvious that the fees would increase manifold like private universities, thus denying equal opportunity to deserving students due to lack of resources," the former students wrote.

Earlier this year, over 40 permanent members of St Stephen's College wrote to the UGC to reconsider the autonomy application. The college's governing body had agreed to apply for autonomy and is awaiting a visit from UGC officials on the same. Several objections have been made regarding the move by the college, including a signature campaign started by All India Student's Association.



Read full article
Countdown To
Elections Results
To Assembly Elections 2018 Results