Ayodhya Dispute: Minorities Panel Chief Asks Muslims to Give Away Land to Hindus
The All India Muslim Personal Law Board has, however, stuck to their stand and has refused to "sell or gift the land meant for masjid".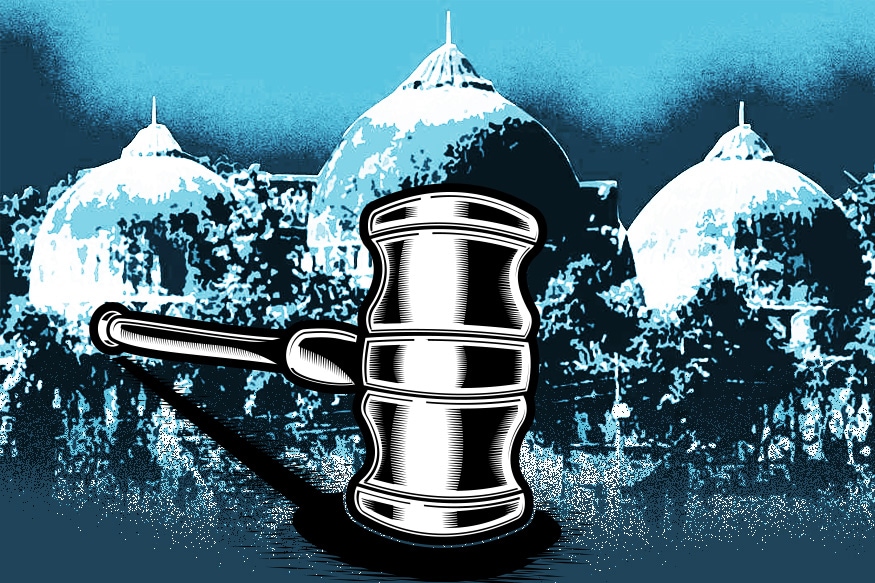 News18 illustration.
New Delhi: A day after Shia cleric Maulana Kalbe Sadiq said that instead of a 'mandir' (temple) a 'vidyamandir' (temple of education) should be constructed in Ayodhya, Minorities' Commission chief Ghayorul Hasan Rizvi said that even if a mosque is built in the ancient city, Muslims will not go there as "namaaz is no longer offered" at the disputed land.
"Muslims should show large-heartedness and give away the land. Hindu God, Lord Ram, is believed to be born there. The place holds great significance for the community, but not for us. Some people have told me that 'namaaz' is also not offered in that place. Even if a mosque is built, nobody will go there. We must understand this and work towards building mutual trust," said NCM chairman Ghayorul Hasan Rizvi.
Rizvi believes that a step ahead by Muslims will be a milestone in Hindu-Muslim ties.
"I am meeting a lot of Muslims, including the influential ones, and trying to build a consensus over Ram Mandir. While some of them agree, others who disagree are suspicious that if Ayodhya is branded a 'Hindu place', it may also happen with Kashi and Mathura," the chief said.
The fear lies in the history of the cities, which is similar to Ayodhya. According to historical recordings, Varanasi's Gyanvapi mosque was constructed by Mughal Emperor Aurangzeb after destroying a Hindu temple, the remnants of which still exists on the wall. Kashi Vishwanath temple was constructed adjacent to that mosque. Similarly, a mosque and a temple co-exist in Mathura. Shahi Idgah is situated opposite the Hindu temple in Krishna janmabhoomi.
Both Mathura and Varanasi are protected under the Places of Worship (Special Provisions) Act of 1991. Prayers are also held 'peacefully' in both the cities under heavy police deployment.
However, the All India Muslim Personal Law Board has stuck to their stand and refused to "sell or gift the land meant for masjid".
"A mosque cannot be a subject of negotiation. Once a mosque, always a mosque and nobody has any right under the 'Shariat' (Islamic laws) to give it away for worship of another religion," AIMPLB said in a statement.
The board also expelled its member, Salman Nadvi, who said that there should be an out of court settlement in the Ayodhya Ram Janambhoomi-Babri Masjid case.
"I will continue to work on behalf of Muslims and Sri Sri will represent the side of Hindus. We will together find a peaceful solution to the dispute. My stand was appreciated by many in the Board, but the hardliners within expelled me. It's time to look forward and maintain peace and brotherhood in the country," Nadvi told CNN-News18.
Last week, the Supreme Court posted the Ayodhya dispute for hearing for March 14, saying that some documents and translations were yet to be filed before the apex court.
In an indication that the centuries-old history attached to the case was of no significance, the Supreme Court said that it will deal with the Ayodhya matter as "a pure land dispute".
Get the best of News18 delivered to your inbox - subscribe to News18 Daybreak. Follow News18.com on Twitter, Instagram, Facebook, Telegram, TikTok and on YouTube, and stay in the know with what's happening in the world around you – in real time.
| Edited by: Sumedha Kirti
Read full article