GET Stock

Quotes


The Supreme Court says it will start final hearing on December 5 to adjudicate the Ram Janmabhoomi-Babri Masjid title dispute. No adjournment will be granted for the aforesaid purposes and parties will abide by this time-frame, says the court.
Stay tuned for live updates:
Read More
Aug 11, 2017 3:10 pm (IST)
RECAP | Here's a look at how the Ram Janmabhoomi-Babri Masjid case has panned out:
1949: Idols of Ram Lalla are placed surreptitiously under the central dome of the Babri Mosque
1950: Lawyer Gopal Visharad files first suit in Faizabad civil court for rights to offer prayers to Ram Lalla
1950: Paramhansa Ramachandra Das files a suit for continuation of prayers and keeping idols in the structure
1959: Nirmohi Akhara files third suit, seeking direction to hand over charge of the disputed site.
1961: Sunni Central Waqf Board files fourth suit
1986: District judge orders locks be removed. Site opened for Hindu worshippers
1989: Pending suits are transferred to the High Court
1991: UP government acquires land around the structure for convenience of devotees who attend Ram Lalla darshan
1992: Babri Mosque is demolished by kar sevaks
1993: Government takes over 67 acres of land around the area, seeks apex court opinion on whether a Hindu place of worship existed there before the structure was built
1994: Case goes back to Lucknow bench of HC, suits heard again from 1996
2003: The Allahabad HC orders a survey to find out whether a temple existed on the site. ASI excavations claim features of a 10th century temple
2010: HC rules that the land be divided into three parts —1/3rd going to the Hindu Mahasabha, 1/3rd to Sunni Waqf Board and 1/3rd to Nirmohi Akhara. Mahasabha and Sunni Waqf Board move SC, challenging the HC verdict
2011: Dubbing it as "strange", SC stays the Allahabad HC order. None of the parties had demanded partition of the land, it says
2015: VHP announces a nationwide drive to collect stones for building Ram Temple
2016: Subramanian Swamy says he hopes the construction would begin before year-end
March 6, 2017: SC hints at reviving criminal conspiracy charges against 13 BJP and other Right-wing leaders in the 1992 Babri Masjid demolition case. The conspiracy charges had been dropped by the special trial court in Lucknow on technical grounds
March 21, 2017: CJI Khehar offers to act as mediator to solve the dispute and advises Swamy that negotiation can solve this 'sensitive issue'
April 19: SC restores conspiracy charges against BJP leaders, including LK Advani, Murli Manohar Joshi and Uma Bharti
May 31: Special CBI court charges the trio with criminal conspiracy
July 21: After Swamy mentions the matter again for urgent hearing before the SC, Khehar says the court will take an early decision
August 8: Shia Central Waqf Board files 30-page affidavit in court, taking back its claim on the disputed land and offering to settle for a mosque in a nearby Muslim-dominated area
August 11: SC bench headed by CJI-designate Dipak Misra begins hearing the matter
Aug 11, 2017 3:04 pm (IST)
The petitioners have now asked for four more months to translate the texts, angering the SC which asks what they were doing for seven years. The SC, however, says it will facilitate the translation and give the petitioners "reasonable time". It has directed respondents to provide translation in hard volumes to all counsels within 12 weeks.
Aug 11, 2017 3:03 pm (IST)
The top court was informed that there were 523 exhibits in the Allahabad HC submission. Some of the exhibits were ancient texts in Arabic, Persian and Sanskrit which were submitted by the litigants to bolster their case. The SC has said the texts would have to be translated by the litigants themselves.
Aug 11, 2017 2:57 pm (IST)
The High Court order had been challenged by petitioners, including BJP leader Subramanian Swamy, on the grounds that no prayer had been made to divide the land equally. The top court eventually stayed the HC order and outgoing Chief Justice of India JS Khehar on July 21 agreed to take an early decision in the case.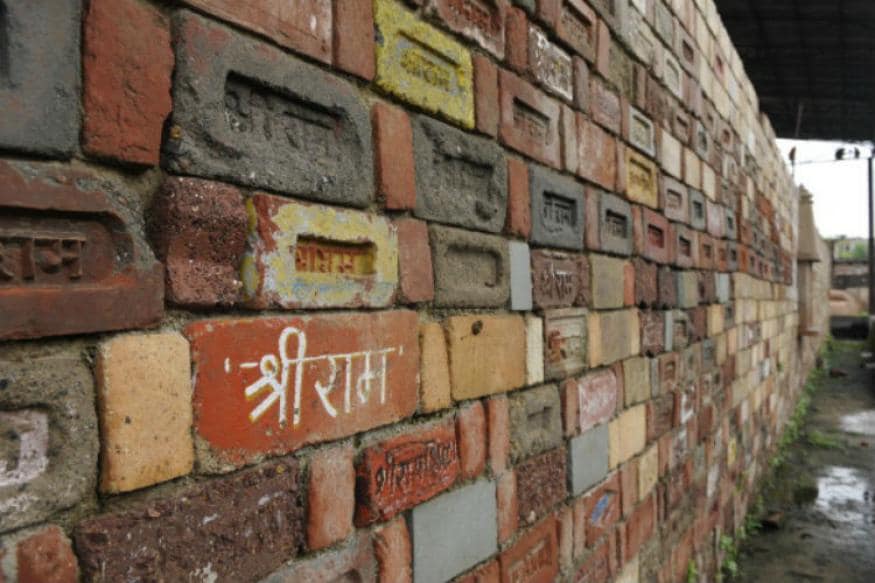 The Allahabad High Court had in 2010 directed that the Ayodhya site, where the Babri Masjid once stood, be split between Nirmohi Akhara, the Waqf Board and Ram Lalla, who were all claimants. (Photo for representation)


14 Dec, 2018 |

West Indies in Bangladesh

WI
vs
BAN
198/9

50.0 overs

202/2

38.3 overs

Bangladesh beat West Indies by 8 wickets

11 Dec, 2018 |

West Indies in Bangladesh

BAN
vs
WI
255/7

50.0 overs

256/6

49.4 overs

West Indies beat Bangladesh by 4 wickets

09 Dec, 2018 |

West Indies in Bangladesh

WI
vs
BAN
195/9

50.0 overs

196/5

35.1 overs

Bangladesh beat West Indies by 5 wickets

06 - 10 Dec, 2018 |

Border-Gavaskar Trophy

IND
vs
AUS
250/10

88.0 overs

235/10

98.4 overs

India beat Australia by 31 runs

03 - 07 Dec, 2018 |

Pakistan and New Zealand in UAE

NZ
vs
PAK
274/10

116.1 overs

348/10

135.0 overs

New Zealand beat Pakistan by 123 runs