Backward Caste Boys Paraded Naked: Penalise Villagers, Says Ambedkar
Penalising villagers, he added, would "sensitise" them towards acting against such horrific incidents.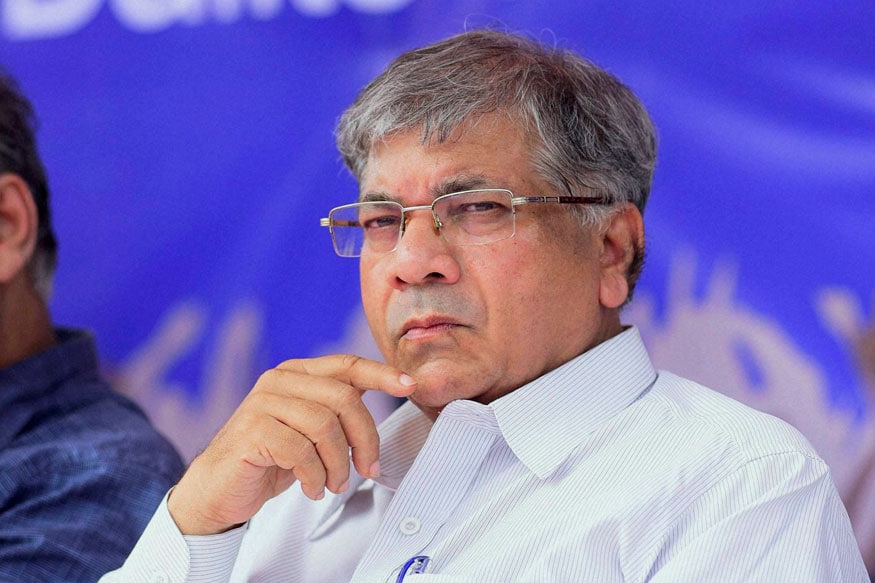 File photo of Prakash Ambedkar (PTI)
Mumbai: Bharipa Bahujan Mahasangh (BBM) chief Prakash Ambedkar, on Friday, said that people of the
Maharashtra village, where two minor boys from a backwardcommunity were paraded naked, should be "penalised".
Penalising villagers, he added, would "sensitise" them towards acting against such horrific incidents.
Two minor boys from a backward community were allegedly beaten up and paraded naked in Wakadi village in Jalgaon's Jamner taluka for swimming in a well that belonged to a person of a different caste.
The police have already arrested two men, identified as Ishwar Joshi - the well owner and his farm worker Prahlad Lohar, in connection with the incident.
Hitting out at the government, Ambedkar said it had a "discriminatory" attitude.
"There is a saying "Jaisa raja waisi praja". This government is discriminatory towards people on the basis of their caste and hierarchy, and people are being victimised. People of a certain caste believe they are superior to others," Ambedkar told reporters here.
Ambedkar claimed that atrocities on a section of society have continued unabated for the last four years, adding that it wouldn't stop till the government changed its attitude.
"The government has to change its mindset over people from the weaker sections of society. While the accused should be given the harshest punishment, what about the villagers who remained mute spectators and recorded the incident on their mobile phones?" he questioned.
"They too should be penalised. This will create sensitisation among them, that they should act against such horrific incidents," he added.
Meanwhile, NCP spokesperson Nawab Malik claimed that the father of one of the victims had been pressured by the government to take back charges against the perpetrators.
"(Minister for Water Resources) Girish Mahajan was in Jalgaon today. He has to answer what has he done there that the father of the victim now wants to take back the case?" Malik asked.
"This tactic of the government, to save the culprits, is as horrendous as the actual crime committed," Malik said.
Get the best of News18 delivered to your inbox - subscribe to News18 Daybreak. Follow News18.com on Twitter, Instagram, Facebook, Telegram, TikTok and on YouTube, and stay in the know with what's happening in the world around you – in real time.
| Edited by: Parth Sharma
Read full article