Badminton Lockers at Elite Bengaluru Club Reveal Assets in Crores, Shocks City's Rich and Famous
The insiders claim that a Sindhi businessman Avinash is a go-between politicians and businessmen. According to them, he had kept the benami property papers of powerful politicians in the state.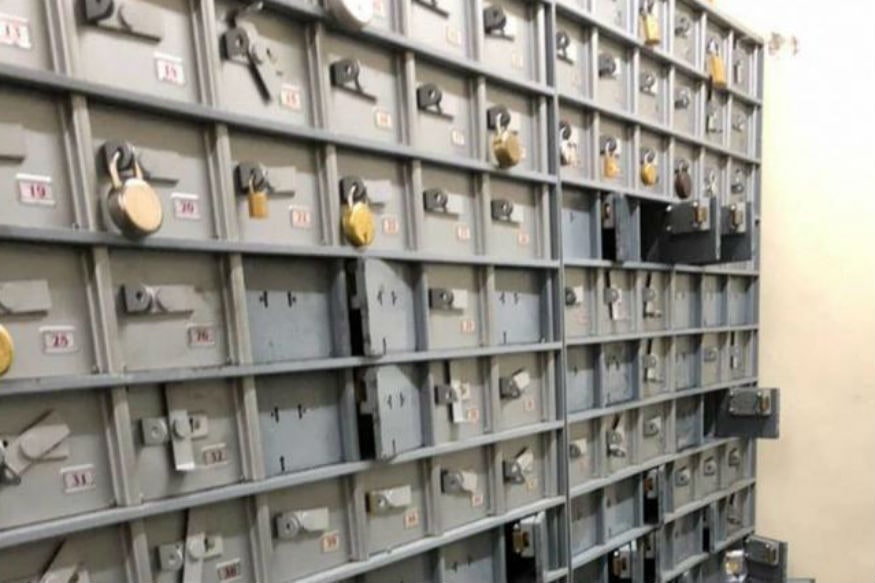 Image for representation. (PTI photo)
Bengaluru: Three lockers at a 150-year-old prestigious club in the heart of the city contained assets worth hundreds of crores. After a member failed to renew his badminton room lockers membership even after several reminders, the Bowring Institute opened the lockers to give it to some other member waiting in the queue on last Friday. But what the club management found inside shocked them.
In the three lockers held by a businessman named Avinash Amarlal Kukhreja, they found over Rs 3.96 crore cash, diamonds and jewellery worth over Rs 8 crore, several signed blank cheques and property documents worth over Rs 800 crore.
The club management informed the police immediately. And the police informed the Income Tax department and handed over the cash, jewelries and documents to them.
By that time, the owner of the locker had rushed to the club to reclaim his things. According the club's secretary, Avinash even fell at his feet requesting him to return property documents and keep the entire cash. A few minutes later, an unknown person also walked in offering Rs 5 crore cash for just one particular document. He took to his heels, when the club management warned him that they will call the police and inform the I-T department.
The I-T department completed the counting of cash, jewelries and scanning the documents on Saturday evening. After this incident, many old elite clubs in Bengaluru are planning to check the lockers used by the members to prevent such kind of incidents.
"We are shocked by this. A member has used the locker facility meant to keep sport gears and other related things to store huge unaccounted wealth. We have decided to review the whole system after this incident. Such things can ruin the hard earned reputation of clubs like ours," said HS Srikanth, honorary secretary of the Bowring Club. The embarrassed club is meeting on Monday evening to decide future course of action against the member.
I-T department officials visited another elite club in Bengaluru where Avinash is a member to find out if he has stored anything in its lockers. However, there is no word yet on their findings.
The seizure of property papers worth almost a thousand crore in today's market value has sent shock waves across the business circles in Bengaluru.
Insiders claim that a Sindhi businessman, Avinash, is a go-between politicians and businessmen. They alleged he kept the benami property papers of powerful politicians in the state.
An officer told News18 on condition of anonymity that one of them is a highly influential politician in Karnataka. Some further claimed that Avinash is into hawala transactions and has sent crores of rupees to top political leaders in the past many years.
"Avinash is a moneylender. He used to lend big money to real estate people against property papers and blank, signed Cheques. Some bureaucrats, real estate and politicians have allegedly taken loans from him. They will be exposed now," said another officer.
Avinash runs a tyre showroom in Bengaluru. His family migrated from Sindh province in today's Pakistan after the partition in 1947. His father was also a big businessman in Bengaluru. Even though Avinash is not a regular at the club, his mother Kiran is a regular, claim club staff members.
"We had sent several reminders to renew his lockers by paying Rs 50 per month. Earlier the rent was a mere Rs 5 per locker. He did not bother to respond. After the final deadline was over, we broke open the lockers and found the huge unaccounted wealth inside. He had even put his own locks in violation of club rules. If he had renewed his lockers in time, this illegal activity would not have come to the notice of the public. His fate was bad," said another club official.
The I-T department has summoned him for further questioning and he is likely to face charges under the stringent Prevention of Money Laundering Act (PMLA) said a police officer.
Avinash has purchased a huge flat at the upscale UB City for over Rs 30 crore and was in the process of moving his family there.
As the investigation progresses, three innocuous lockers at a club may land many powerful people in big trouble.
Read full article