Balaji to exhibit disclaimer in 'Once Upon...'
It will state that the film bears no resemblance to alleged former smuggler Haji Mastan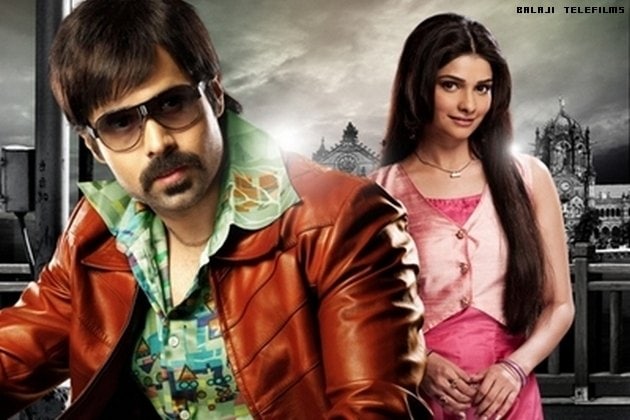 It will state that the film bears no resemblance to alleged former smuggler Haji Mastan
A sessions court today directed Balaji Telefilms, producers of upcoming movie Once Upon a Time in Mumbaai and its director to exhibit a disclaimer before the film stating it bears no resemblance to alleged former smuggler Haji Mastan.
The direction was passed in a suit filed by Mastan's adopted son Sunder Shaikh alias Suleiman Mirza seeking a stay on the release of the film which is reportedly based on Mastan's life, as it allegedly brands him as an underworld don.
According to Shaikh, the film links Mastan with fugitive mob boss Dawood Ibrahim and other anti-social elements.
"Mastan has a good reputation in society and is the founder of an association, Bharatiya Minorities Suraksha Mahasangh, which renders social services to the public," the suit says.
Advocate DT Gandhi, appearing for Balaji Telefilms, however, argued that the film has nothing to do with Mastan.
"The movie is based on underworld dons and nowhere does Mastan's name crop up. In any case, as per normal procedure, a disclaimer would be shown at the beginning of the movie stating it is a work of fiction and is based on fictional characters," Gandhi told the court.
Additional sessions judge PG Jagdale, while refusing to stay the movie, directed the producers and directors to state in the disclaimer that the movie is not based on the life of Mastan.
The film starring Ajay Devgan, Emraan Hashmi, Prachi Desai and Kangna Ranaut is slated for release on July 30.
Get the best of News18 delivered to your inbox - subscribe to News18 Daybreak. Follow News18.com on Twitter, Instagram, Facebook, Telegram, TikTok and on YouTube, and stay in the know with what's happening in the world around you – in real time.
Read full article