'U-Turn' is a big turn-off
It seems director Animesh Roy lost interest in the film mid-way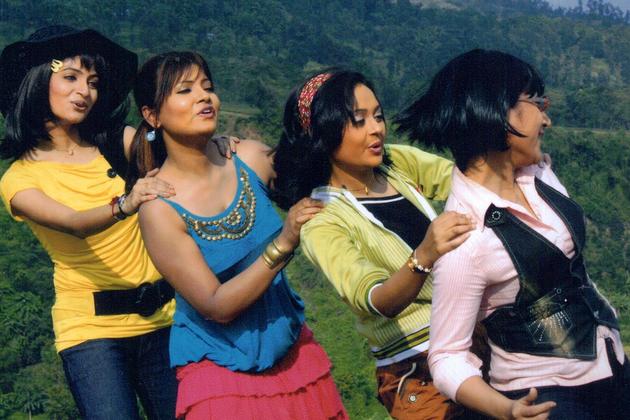 It seems director Animesh Roy lost interest in the film mid-way
As a film critic, it bogs me no end when I discover that a director (Animesh Roy) who perhaps began a film with hope in his heart and dreams in his eyes, loses interest in it and allows it to be shot, edited and screened on its own steam.
What 'steam' is left when the acting cast is drawn at random from anywhere and everywhere with just two familiar faces and little known names to match them? Where the scriptwriter cannot make up his mind whether he wants to make a thriller, a ghost story, or a psychological murder mystery?
U-Turn is a film that fulfills these qualifications. Touted as "the first Bengali film to explore the problem of Dissociative Identity Disorder", the film revolves around a strange girl Runa (Soumili Biswas) everyone is worried about except the girl herself.
The audience has no inkling about what she is ailing from except that she often has visions of her dead father who, we learn as the story limps along, was murdered in cold blood by her step-mother when she was a little girl.
Sid loves Runa but she is not sure about her feelings. Runa and Sid, along with a bunch of aimless young girls and boys take a holiday in the hills and land up in a bungalow on a high slope. Runa identifies it as the house she lived in as a child with her father, step-mother and her daughter from an earlier marriage who disappears from their lives after the father's death.
When Sid and the Sikh friend Harjeet go missing and are later found dead, Bibek (Indrajeet), a trekker, comes along to untie the knots when one more boy is killed and left on the sofa of the bungalow. Before the only surviving boy can be murdered, the killer is caught by Bibek who unveils (at last!) that the killer suffers from DID. By then, she has gone over the edge.
Making matters worse is the audio-track filled with not less than 100-decibel loud noises of the eerie kind, sometimes drowning the dialogues which, however, do nothing to rescue the non-story from an unnatural death.
The cinematographer seems to have followed the director and handed over the reins of the camera to one of his assistants who tries to make a job of it but fails. None of the characters are placed in social perspective except Runa who has a doting ayah/grandmother.
"We are friends who are an insult to the term friendship," says one of the four girls to Bibek. No one is sure whether Bibek is an investigating officer, a criminal psychiatrist or just an aimless traveller. By the time he makes an appearance, the audience is not really interested.
Indrajeet however, is the best among the acting cast. Soumili's porcelain-like features are spoilt by a hideous wig and the same goes for Arpita Dutta Chowdhury as Saswati who is convinced that acting means over-acting.
This U-Turn will surely turn you off from the opening frame. When the film ends, your potato chips packet is empty, your neighbour's bad breath has spoilt your day and the only way out is the exit. You make a dash for it.
Critic: Shoma A. Chatterji
Get the best of News18 delivered to your inbox - subscribe to News18 Daybreak. Follow News18.com on Twitter, Instagram, Facebook, Telegram, TikTok and on YouTube, and stay in the know with what's happening in the world around you – in real time.
Read full article