Bangladesh: Opposition extends nationwide blockade till Friday
<p>Bangladesh's main opposition on Monday extended its ongoing 72-hour nationwide blockade till Friday morning demanding general elections under a non-party interim government.</p>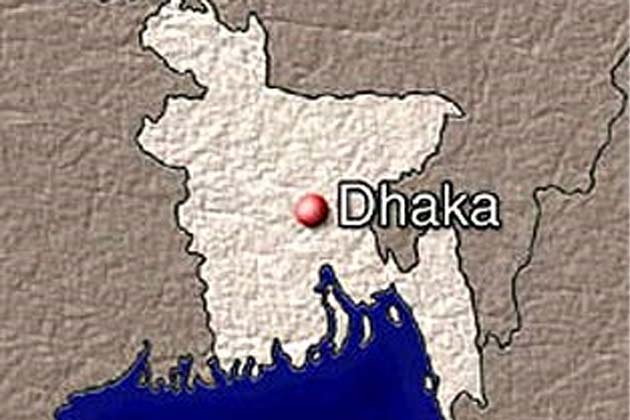 <p>Bangladesh's main opposition on Monday extended its ongoing 72-hour nationwide blockade till Friday morning demanding general elections under a non-party interim government.</p>
Bangladesh's main opposition on Monday extended its ongoing 72-hour nationwide blockade till Friday morning demanding general elections under a non-party interim government.
Salahuddin Ahmed, joint general secretary of Bangladesh Nationalist Party (BNP) made the announcement of rail, road, and waterway blockade, reports Xinhua.
The BNP and its allies have enforced a series of blockades since Nov 26 for postponement of the scheduled general elections slated for January 5.
Ahmed, who is now hiding to avoid arrest, said the blockade aims at realising demands including installation of a non-party polls-time government, and release of party leaders.
Dozens of people were killed, and hundreds others injured during the blockades which triggered wide spread violence in Dhaka and other parts of the country.
Incidents of clashes, arson, vandalism and bomb explosions amid detentions were reported from many places in the country.
UN Assistant Secretary General Oscar Fernandez-Taranco arrived in Dhaka on Friday to hold talks with political parties in an effort to end the election standoff.
Former Prime Minister Khaleda Zia has asked Prime Minister Sheikh Hasina to bring back a non-party caretaker system, or else the opposition will not participate in the next election because it fears an election without a non-party caretaker government will not be free and fair.
Get the best of News18 delivered to your inbox - subscribe to News18 Daybreak. Follow News18.com on Twitter, Instagram, Facebook, Telegram, TikTok and on YouTube, and stay in the know with what's happening in the world around you – in real time.
Read full article