Barabanki Woman 'Killed' for Dowry Found Alive, Married to Another Man in Delhi
The woman's father had lodged an FIR against her husband and in-laws, alleging that they had killed her for dowry. However, she was traced to Delhi with the help of her second husband's Facebook profile.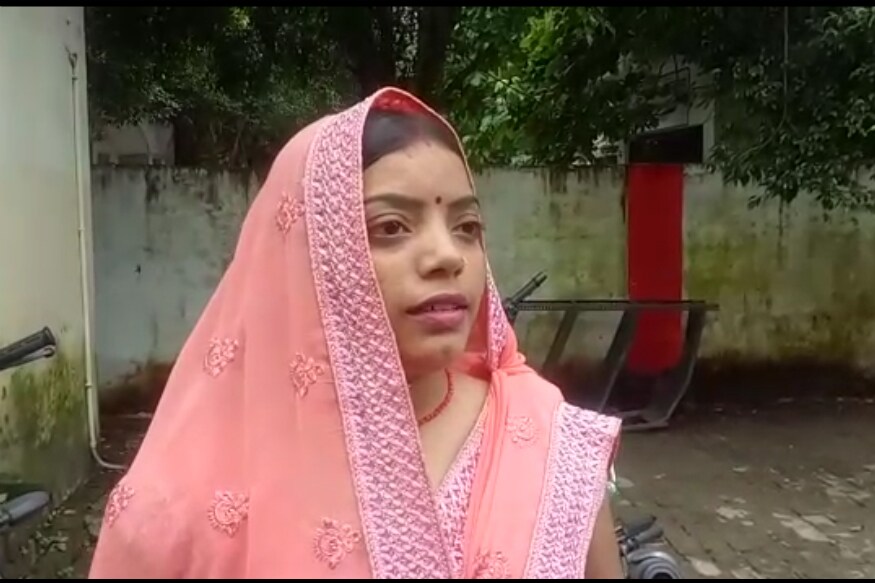 Ruchi, the woman who was allegedly killed by her in-laws.
Lucknow: A woman from Uttar Pradesh's Barabanki district, who was allegedly killed by her in-laws for dowry, was found living with another man in Delhi, courtesy Facebook.
Ruchi's father Hariprasad had lodged an FIR on July 16 that his daughter, who was married in 2016, had been killed by her in-laws for dowry. Hariprasad named his son-in-law Rahul and his parents in the FIR for torturing Ruchi over dowry. He said when he tried to meet his daughter, her husband's family did not allow him and it made him suspicious that they had killed Ruchi and were trying to cover up the issue.
However, the reality was revealed once police started their investigation in the case.
The cyber cell, along with the surveillance team, tracked Ruchi to Delhi and found out that she was living with a man named Ramu from Lakhimpur Kheri. It was Ramu's Facebook profile that had helped the authorities uncover the truth.
Speaking to News18, Ruchi said, "My father was unaware of the fact that I was living with another man in Delhi and that is why he lodged an FIR."
Superintendent of police VP Srivastava said, "This case is very unique and interesting and came to us after an FIR was lodged in Safdarganj police station on July 16 as per the order of the court. The father expressed doubt that his daughter had been killed by her in-laws for dowry. During the investigation, it was found that the girl was alive and in Delhi. The court was misguided by the father and a false case was registered. Action will be taken against the man."
He added, "The girl was traced through Facebook and she accepted that she was the same girl whose name was mentioned in the FIR. She cooperated with the police and told them her story. We will be registering a case against the father under section 182 for misleading the court and the police."
Get the best of News18 delivered to your inbox - subscribe to News18 Daybreak. Follow News18.com on Twitter, Instagram, Facebook, Telegram, TikTok and on YouTube, and stay in the know with what's happening in the world around you – in real time.
Read full article