Belief That Carnatic Music is for Upper Caste Hindus is the Greatest Tragedy, Says TM Krishna
The musician said there was a social atmosphere of targeting and othering people and it was time that people acted against the bigotry.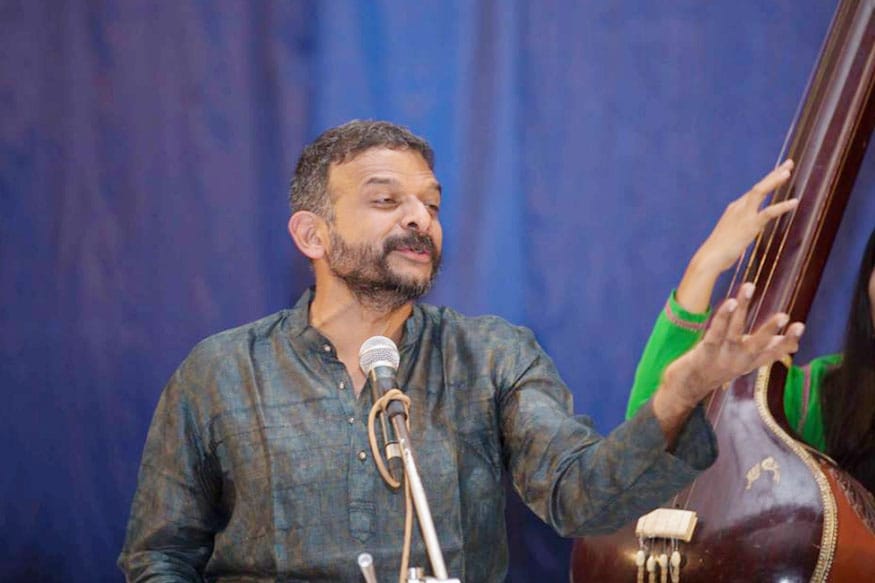 File photo of Carnatic musician TM Krishna.
Chennai: As Carnatic singers faced social media backlash for singing devotional songs of other religions, musician TM Krishna took to Twitter to announce that he would release one song every month dedicated to Jesus and Allah.
In an exclusive interview to CNN News 18's Poornima Murali, Krishna said he hoped that more people would come out in support of the musicians. Noting that one should not be afraid of speaking out, he said the country was reeling under intolerance.
Q. Why did you consider it necessary to speak on this issue?
It started with Arun's [Carnatic vocalist OS Arun] concert. I was watching what was going on for four-five days. What we saw was basically goondaism and people bullying artists into saying that they have no right to sing compositions that are dedicated to Jesus. They were being harassed and pushed into a corner. Arun unfortunately cancelled his concert.
The entire atmosphere is so vitiated and the idea is to take ownership of Carnatic music to be some kind of an emblem of upper class Hinduism. I have no doubt that this comes from an RSS-BJP, very extreme right-wing kind of thought process. I waited to see what would happen and it seemed like the pressure was mounting. I said the best way to deal with this is to come out and say this — music belongs to everybody; it belongs to Rama, it belongs to Jesus, to Allah and even to atheists. The best thing musicians can do is sing and I'll do the same.
Q. Why this social media rage?
Social media is only a medium. I'm never going to blame social media for this. Social media helps collect people, which also means it helps create a kind of virtual mafias. People who are violent off social media are now being violent on it. Social media is not the cause but an engine that allows it to multiply. I'll give you an example. There is this rumour going around that in Thyagaraja keerthanas, Rama has been replaced by Christ. I have not found one example of that. Everybody keeps talking about it. That's a rumour but everybody has now believed it. That's the problem. If we don't stand up now, when will we?
Q. Is intolerance rearing its ugly head?
100 per cent. I think there is a social atmosphere of intolerance, there is a social atmosphere of targeting and othering people. It is really sad that our country is seeing this so often. In this case, it was musicians but it's happening in different states in different ways. People are getting killed, they are lynched. All this is part of the same atmosphere. We can't wait for people to die or be physically hurt before we act against such bigotry. This is against the very ethos of what India is... what the Indian Constitution is.
Q. Why is a section opposing compositions of other religions?
I have to say that the Carnatic music community is to blame for all this. What you are seeing today is also because of the kind of narrative the community has created about itself. Now it is coming to bite us. I really hope people realise that by thinking you are some examples of Moksha or a specific kind of bhakti and pandering to that and constantly talking about it is actually encouraging people like this. Religious belief and faith is a matter that is personal, is a matter that belongs to your heart and soul. Do not restrict the art form to that and if you do, you will face such horrible violent reactions.
Q. Do you think Carnatic music is now global and not pan-religion?
Carnatic music is also global only to a certain section of society because many of these compositions that were going to be rendered are old compositions. Let's be honest about it. The Carnatic world does believe that Carnatic music is upper caste Hindu music. We believe it. I think that is the greatest tragedy for the art form and I think every art form must contest each other. There have to be multiple narratives in the art form and they have to bounce and maybe collide. There has to be a mess... and I say mess in an artistic sense; when there is mess is when it is alive. Today, Carnatic music, I don't believe, is alive the way it should be.
Q. Are you preparing to face backlash?
I don't know. I'm used to getting trolled and somebody saying all kinds of things but I'm not taking that lightly because I don't think we live in an atmosphere where we can say this is just online. You need to be careful but at the same time you can't allow it to take over your life and your spirit. The problem is if you buckle once, you are trapped for life.
I can understand why Arun or Nithya have all become defensive. I can understand that. But I hope we realise the more we do this, the more we are constricting the art form. There has to be some way to push back and say this art is free. This time it didn't happen. I was hoping I will not be the person talking about this. I hope many more people come because if you remain afraid, you are going to remain afraid all your life.
Q. Why is TM Krishna a controversial person?
I don't know whether I'm a controversial person. I just say what I believe in strongly. You don't have to agree with what I say but if you are going to come and push something down my face and force me to behave in a certain way, force me to eat a certain food, sing only certain kinds of music, I will push back. If that's a controversy, that's a good controversy. But like I said, I wish it was not TM Krishna doing this because there has to be far more resistance and far more dissent to things like these.
Get the best of News18 delivered to your inbox - subscribe to News18 Daybreak. Follow News18.com on Twitter, Instagram, Facebook, Telegram, TikTok and on YouTube, and stay in the know with what's happening in the world around you – in real time.
Read full article