Bengal BJP Worker Found Hanging From Tree, Killers Left Chilling Message on His T-shirt
The BJP took out protest rallies on Wednesday and said it had no doubt that the killing was the handiwork of TMC workers.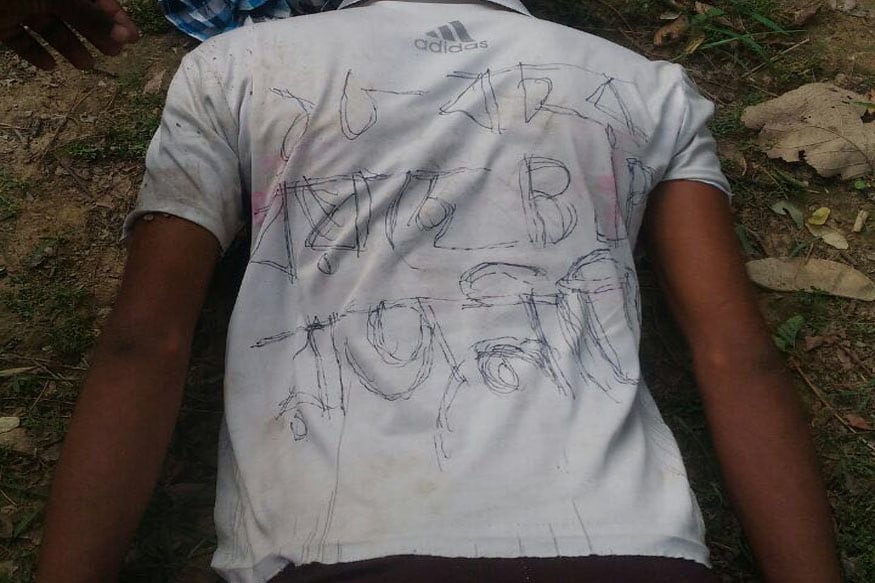 The killers left a message on the 18-year-old BJP worker's T-shirt. (Photo: News18)
Kolkata: The body of a BJP youth worker was found hanging from a tree in in Purulia's Balarampur town in West Bengal on Tuesday night as the cycle of violence that started with the rural polls in the state continues.
Scribbled on the 18-year-old's T-shirt was the reason for why he was killed – his association with the BJP. There was also a note near the body on which it was written in Bengali: "This is for doing BJP politics from age 18. Been trying to kill you since the vote. Today you are dead."
The BJP said that the victim, Trilochan Mahato, was killed because he had worked hard for the party in the panchayat election. "After poor show in Purulia in the Panchayat election, Trinamool Congress workers are threatening our supporters. Yesterday, they abducted Trilochan and killed him brutally. His body was hanged from a tree," said BJP district head Vidyasagar Chakraborty.
According to police, a third-year History Honours student at Balarampur College, Trilochan had gone to a nearby photocopy shop on Tuesday evening. Around 6 pm, he called his brother Vivekananda and told him that he is receiving death threats on his mobile. Later, he went missing. His body was found hanging from a tree later in the night.
On Wednesday, a large number of BJP workers took out protest rallies across the district. "We have lodged an FIR and demanded immediate arrest of those who are behind the killing. There is no doubt that it is the handiwork of TMC workers in Purulia," Chakraborty said.
BJP president Amit Shah also tweeted on the "brutal killing", writing that he was deeply hurt by the incident. "A young life full of possibilities was brutally taken out under state's patronage. He was hanged on a tree just because his ideology differed from that of state-sponsored goons," he said.
Purulia SP Joy Biswas said it was too early to tell who is behind the killing. "We are investigating the case. His body has been sent for post mortem examination. So far no one has been arrested. Since the matter is under investigation, it will be unfair for us to make any comment," he said.
| Edited by: Aakarshuk Sarna
Read full article