Fake Doctors' Arrests: 500 more Fraudsters Feared in West Bengal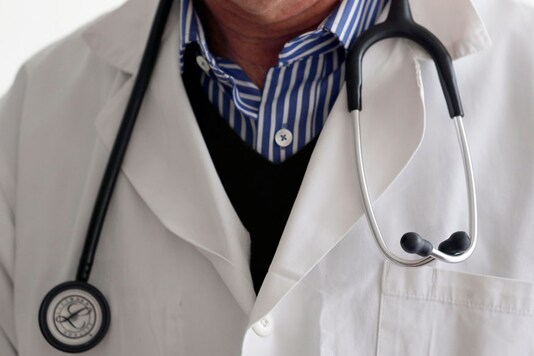 Image for representation only. (File photo/Reuters)
Most of the fake doctors practiced Homeopathy, Yunani and Ayurveda but procured fake degrees to start an allopathy practice as well
Last Updated: June 07, 2017, 20:30 IST
Edited by: Aakarshuk Sarna
FOLLOW US ON:
Kolkata: In the last one month, six 'doctors' were arrested in West Bengal with fake medical certificates. The arrests continue to haunt the fraternity, which has now realized that the racket providing fake medical certificates and degrees was bigger than the initial estimates.
The arrests also came as a taint on Chief Minister Mamata Banerjee, who has the health portfolio. Taking stock of the situation, Banerjee ordered the CID and experts from the medical fraternity to look into the cases. The Chief Minister has asked various stakeholders to chalk out strategy to deal with the menace.
Speaking to News18 Nirmal Maji, chairman of the West Bengal Medical Council, said, "This is a disturbing trend and we are shocked to know that some of them were attached to the well-known hospitals and nursing homes in the city."
Maji claimed that most of them procured fake degree certificates during the Left Front rule between 1996 and 2003.
"We are getting information about the involvement of CPI (M) leaders in the scam," he said while adding that there are 76500 registered doctors in Bengal and the number of 'fake' doctors could be more than 500. His concerns were cemented by Nishad Pervez, DIG, CID who said the racket was massive.
"We have got names of few more people and hopefully they will be arrested soon," he said.
Meanwhile, the state government has directed all registered doctors to renew their registration and update their credentials with the West Bengal Medical Council.
"A large number of doctors have not renewed their registration and there are also doctors who have stopped practicing or have passed away. We have asked every registered doctor to renew the registration and update his or her details," said Maji, adding that he had given names of nine more 'doctors' with fake degrees, which included one woman.
The lid on the racket came off when a man, identified as Kaiser Alam from North Bengal, was arrested in May. He used to work as an RMO at Kolkata's Ruby General Hospital since 2015. Days later, one more person identified as Ramesh Chandra Baidya was arrested for selling fake medical degrees. During interrogatio,n he confessed to selling more than 500 fake degrees for lakhs of rupees.
Soon, more doctors fell into the police net, with many of them attached to some of the well hospitals in the city including Kothari Medical, Belle Vue Clinic, Ruby General Hospital, Kalpana Women and Child Care, ILS Hospital etc.
The others arrested so far have been identified as Subhendu Bhattacharya (who recently got an award from President Pranab Mukherjee and is the owner of a private nursing home known as Kalpana Women and Child Care in Howrah), Naren Pandey who is attached to Belle Vue Clinic, Ajay Tewary (his prescription letterhead reads 'consultant gastroenterologist' and he was attached with Kothari Medical Centre and ILS Hospital, Dum Dum), Ram Shankar Singh (has a private chamber in Howrah), and Khusinath Haldar (employed in Madarihat block primary health center in Alipurduar in North Bengal).
Next Story