Bengaluru's MG Road, Brigade Road Set to go Dry After SC Order
Ancient records dug up by the city municipality categorise the two as national highways.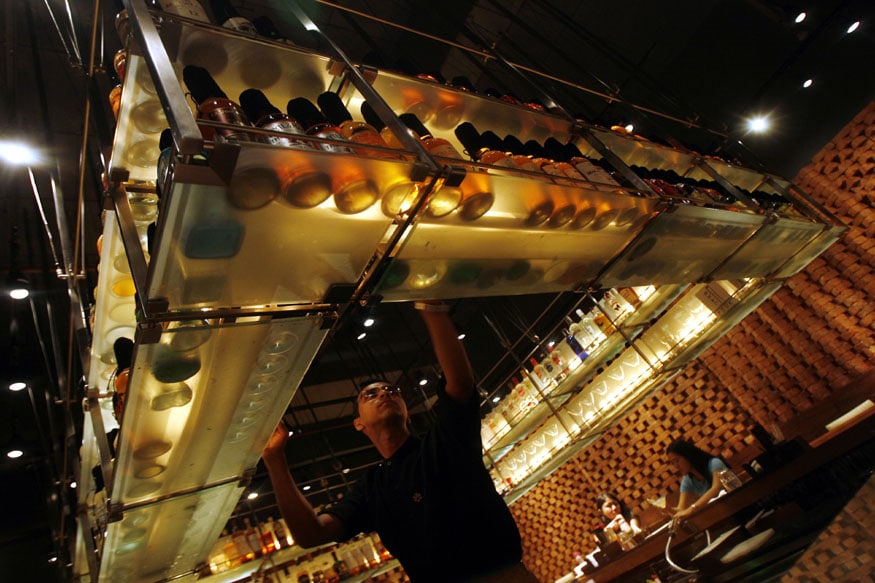 Representational Image
Bengaluru: MG Road and Brigade Road, two of Bengaluru's most happening places located in the heart of the city, are set to go dry from next week. The reason? Ancient records dug up by the city municipality categorise the two as national highways.
So most of the malls, hip pubs, lounge bars and even fine-dining restaurants that serve liquor along MG Road and Brigade Road now fall foul of the 500-metre rule imposed by the Supreme Court.
The establishments have been told they cannot renew their liquor licences that end on June 30 as authorities are just waking up to this anomaly in the city map. Officials at the Bruhat Bengaluru Mahanagara Palike confirmed that both roads are categorised as national highway according to their records.
According to estimates, at least 200 outlets - including pubs and fine dine restaurants – will have to shut shop here due to Supreme Court's recent order banning liquor outlets within a 500-metre radius of highways. These two roads are frequent haunts of the young and thirsty - housing pubs like Pecos that are over two decades old, and have earned Bengaluru the tag of 'Pub City.'
On realizing the peculiar illegality, the National Restaurant Association of India's (NRAI) Bengaluru Branch, has approached the state government to get them out of the crisis.
Last week, the Karnataka Cabinet had decided to de-notify all stretches of highways that pass through urban areas. However, this won't help the pubs on these two roads. The Karnataka Public Works Departments told the association that they cannot de-notify the two roads as the state doesn't have the authority to de-notify national highways.
The State PWD ministry has written to the Centre asking it to de-notify both these roads.
Manu Chandra, Chapter Head of NRAI told News18 that there is a lot of ambiguity on what roads are national highways.
"According to BBMP and the National Highways Authority of India survey records, both MG and Brigade are considered NH. Technically we can't serve alcohol post June 30 if they don't de-notify these roads," said Chandra.
The Karnataka Excise year runs from July 1 to June 30, thus the license renewal process of all pubs has just begun. In the case of these two roads, however, it has come to a complete standstill as the state government too is not sure about how to classify them in the future.
Helpless, bar owners are hoping the Centre will pitch in and help, so they can go on with business as usual.
But how long this will take is anybody's guess.
Bengaluru Central MP P C Mohan, who is from the BJP, was caught unawares of the problem. When contacted by News18, Mohan said, "I am away from Bangalore. I am in Bagepalli attending a function. Call me tomorrow."
For Bangaloreans, here's a small piece of advice: we are headed into a long weekend, so drink up all you want. It may well be the last weekend you fill up to the brink on MG Road! At least for some time.
Get the best of News18 delivered to your inbox - subscribe to News18 Daybreak. Follow News18.com on Twitter, Instagram, Facebook, Telegram, TikTok and on YouTube, and stay in the know with what's happening in the world around you – in real time.
| Edited by: Aakarshuk Sarna
Read full article