News18
»
News
»
India
»
Bhopal Gang Rape: Cops Called it 'Filmy Story' and Refused to File Complaint, Says Victim's Mother
2-MIN READ
Bhopal Gang Rape: Cops Called it 'Filmy Story' and Refused to File Complaint, Says Victim's Mother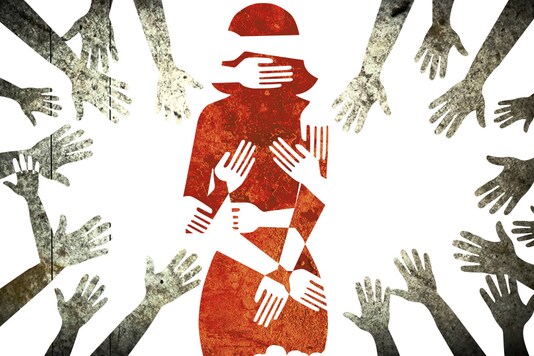 Image for representation only.
A complaint was only filed after the girl spotted two of the accused outside a police station and her parents managed to grab them after a dramatic scuffle.
Last Updated: November 03, 2017, 17:27 IST
Edited by: Aakarshuk Sarna
FOLLOW US ON:
Bhopal: The complaint of the 19-year-old girl, who was allegedly gang-raped by four men for three hours and left to die in Habibganj on Tuesday, was dismissed as a "filmy story" by a sub-inspector, the survivor's mother said on Friday.
The girl's parents – her father is with para-military and mother with the state CID – said their complaint was initially turned down by the police. A complaint was only filed after the girl spotted two of the accused outside the second police station they were going to and her parents managed to grab them after a dramatic scuffle.
Explaining the ordeal, the mother said that they had first gone to the MP Nagar police station, where SI RN Tekam jotted down the complaint, visited the crime scene but later claimed that it does not fall in his jurisdiction and told them to go to Habibganj police station.
The traumatised family then headed to Habibganj police station, where senior officers directed cops to register a preliminary complaint after they handed over the two accused. The parents were then directed to go to Government Railway Police (GRP), as the incident was said to have happened in its jurisdiction.
At the GRP station, an officer accused them of cooking up the story. "SHO GRP Mohit Saxena and SI Uikey misbehaved with us and said they wouldn't file any case. SI Uikey alleged that we were making a 'false filmy complaint'," she told TOI.
Calling it one of the worst experiences of her life, she wondered if she, as a policewoman, has to face such problems in filing a complaint, what a common man must go through.
An embarrassed police force has suspended SI RN Tekam for dereliction of duty. The state women commission has also sought a report from police with Chairperson Lata Wankhede terming the incident of 'grave concern'. Home minister Bhupendra Singh has ordered a probe in the delay in filing a police complaint.
Later in the day, three more police officials in Madhya Pradesh were suspended and the city Superintendent of Police (SP) was transferred over a delay in lodging a complaint of a 19-year-old woman.
DIG (Anti-Harassment Cell) Sudhir Laad, who has been handed over the inquiry regarding police laxity admitted that "prima facie slackness was reported on the part of MP Nagar police and GRP's attitude was also found to be negligent."
DIG Bhopal, Naval Singh, also said that there should have been no question of jurisdiction in the case and a zero FIR should have been registered promptly.
CM Shivraj Singh Chouhan has also taken cognizance and has ordered that the trial in the case be held in a fast-track court. He also directed that strict action is taken against the lax policemen.
One of the accused, Golu Chadhar, was produced in the court on Friday while two others are in police custody. The fourth accused is still at large.
Next Story