Bihar Board Result Fiasco: Class 8 Teachers Evaluated Class 12 Answer Sheets
Amid statewide rage over abysmal pass percentage in Class 12 exams, Bihar government's attempts of face saving are not going down well with the students, parents and academia.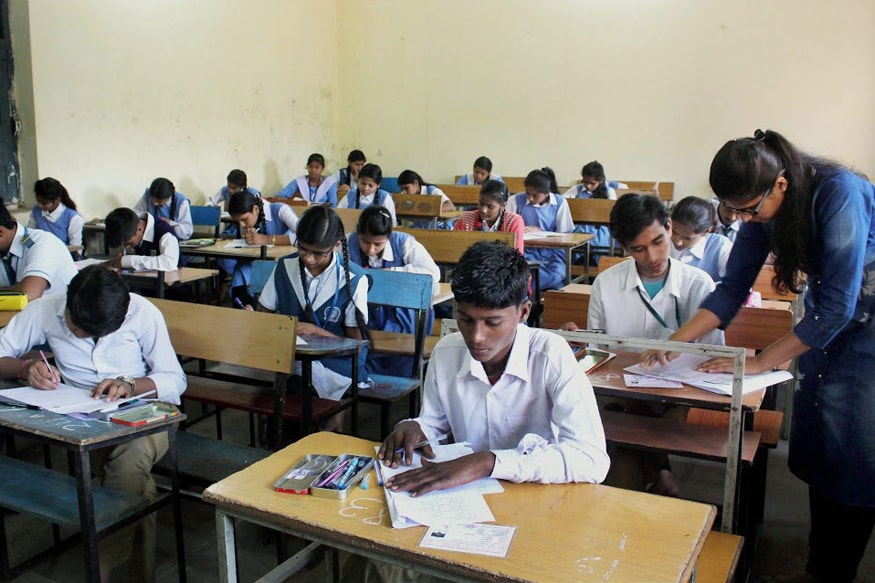 Image for representative purposes. (Photo: PTI)
Amid statewide rage over abysmal pass percentage in Class 12 exams, Bihar government's attempts of face saving are not going down well with the students, parents and academia.
The Bharatiya Janata Party (BJP) has appealed students to hit the streets against the results, which have declared 65% students as 'failed'. Meanwhile, police resorted to lathi-charge to disperse disappointed students who were protesting outside Intermediate Council on Wednesday.
This was the first board exam in Bihar after the infamous topper scam last year, which exposed corruption in the examination system.
Even the state topper in science stream, Khusboo Kumari, is not happy with her marks. She got 86 per cent marks, which is not good enough to get admission in an average Delhi University college, leave alone the best ones.
While accepting congratulatory calls, Khushboo appeared concerned not just about herself but also 8 lakh other students who were declared failed by the Bihar School Examination Board (BSEB).
"What will happen to 65% students who have failed in the exam? It's not a small number. We are talking about 8 lakh students," said Khushboo.
But it seems neither the state government nor the BSEB gave enough thought to this obvious question. In a way, 8 lakh youth years have gone waste in a state which desperately needs to channelize their energy and skills to come out of the clutches of poverty.
The worst result was in science stream with only 30.11 per cent students clearing the exam. Pass percentage for arts (humanities) and commerce streams were 37.13 per cent and 73.76 per cent respectively.
To the disbelief of many, state education minister Ashok Chaudhary congratulated BSEB and students for the 'historic' result. Chaudhary's tweet led to outrage and angry students trolled him for hours.
The fact is that this was the worst result in Bihar after 1997, when only 14 per cent students passed Class 12 exams. The success ratio kept increasing after that. Last year, 62.19 per cent students had cleared the exams.
The board, on the other hand, was busy patting its own back. "We were very strict this time. Even bar codes were used to deter any wrongdoing. The whole process was very transparent and strict," said Anand Kishore, chairman, BSEB.
When asked, what bar codes have to do with pass percentage, Kishore said, "We all will have to look into it. We should provide better education and this is the responsibility of all of us."
Many parents and political parties had raised eyebrows when Class 12 answer sheets were sent to middle school teachers for evaluation because senior teachers were on strike at that time. Now, after the results are out, the issue has gained momentum. Middle School Teachers' Association president Kedar Pandey has demanded revaluation of copies, admitting that those who are supposed to teach Class 8 students can't evaluate answer sheets of Class 12 students.
Apart from that, model answer sheets provided to evaluators were full of errors. Model answer sheet for physics had eight wrong answers out of total 50 questions.
"When 15 per cent answers are wrong, how can a student hope for a better result," said state BJP leader Vinod Narayan Jha.
But Kishore said that instructions were passed on to evaluators to give full marks against wrong answers provided in the model answer sheet.
The BJP has lashed out at Nitish government for deteriorating education standards and demanded removal of education minister Ashok Chaudhary.
और हमारे शिक्षा मंत्री @AshokChoudhaary ji तो बधाई बाँट रहे है @BiharEtv ,पर किस बात का ?70% फ़ैल हुए है इसलिए क्या??

— Manish Kutriyar (@mkmank2) May 30, 2017
Because students are getting only साइकिल and पोशाक not education.

— Manish (@Saidmanish) May 30, 2017
Another "feather in the cap" for Lalu & Son's!!#BiharResults

— राजेशभाई अमदावादी (@rajeshctiwari) May 31, 2017
Pass percentage of the past five years
2012 – 90.74%
2013- 88.04%
2014 – 76.17%
2015 – 87.45%
2016- 62.19%
2017 – 35.25%
@media only screen and (max-width:740px) {
.quote-box{font-size:18px; line-height:30px; color:#505050; margin-top:30px; padding:22px 20px 20px 70px; position:relative; font-style:italic; font-weight:bold}
.special-text{font-size:24px; line-height:32px; color:#505050; margin:20px 40px 20px 20px; border-left:8px solid #ee1b24; padding:10px 10px 10px 15px; font-style:italic; font-weight:bold}
.quote-box img{width:60px; left:6px}
.quote-box .quote-nam{font-size:16px; color:#5f5f5f; padding-top:30px; text-align:right; font-weight:normal}
.quote-box .quote-nam span{font-weight:bold; color:#ee1b24}
}
| Edited by: Mirza Arif Beg
Read full article