Bill Gates-Funded Secret Op Reveals Indian Doctors Missed Signs of TB, Said Cough Due to Air Pollution
Doctors with formal medical training, particularly in Mumbai, did slightly better, offering the correct course of TB treatment in roughly half of the cases.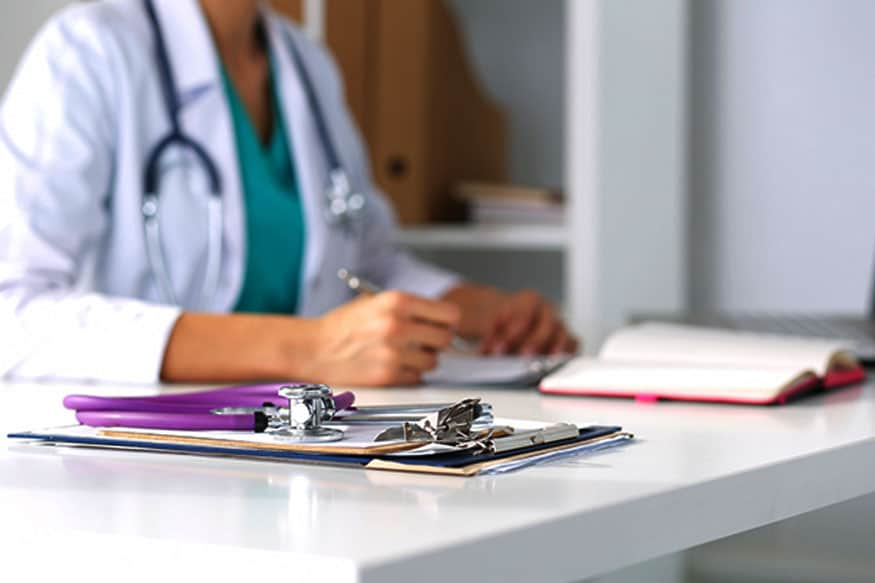 Picture for Representation. (Photo: AFP)
Washington: Many private sector doctors in India miss the signs of tuberculosis and therefore provide patients inadequate treatment, according to a new study published on Tuesday involving people hired to act out the symptoms.
Tuberculosis or TB, an airborne infection, remains a major public health issue in India, China and Indonesia, among other countries. It killed 1.7 million people in 2017, according to the World Health Organization, and a global health summit will be held at the United Nations on Wednesday to raise funds to eradicate the disease.
But the primary care physicians who see patients when they start coughing are the weak link in the fight against the pandemic—at least in the two cities where the study took place, the metropolis of Mumbai and eastern Patna.
The experiment was financed by the Bill and Melinda Gates Foundation and led by a team of researchers from McGill University, the World Bank and Johns Hopkins University. The results were published in PLOS Medicine.
It took place across 10 months between 2014 and 2015. Twenty-four "simulated patients" went to 1,288 private sector doctors, presenting symptoms ranging from a simple cough to a cough presented as a possible relapse.
In 65 percent of interactions, medical practitioners—which includes both qualified doctors, unqualified ones and those who practice traditional medicine—responded in a manner inconsistent with Indian and international standards of care.
In some cases where a doctor suspected a problem linked to air pollution, they prescribed an antibiotic or syrup and asked the patient to return a few weeks later.
Doctors with formal medical training, particularly in Mumbai, did slightly better, offering the correct course of treatment in roughly half of the cases, according to the results.
Doctors without formal training, who are very common in rural zones, are doing worse, as are those who provide traditional medicine including ayurveda, unani, and Siddha medicine, collectively known as "ayush."
Jishnu Das, a World Bank economist, explained that the problem wasn't so much that doctors were following one alternate treatment course as much as just doing "everything you can find."
"Some guy is giving antibiotics and fluoroquinolone, somebody else is giving steroids and fluoroquinolone, somebody else is giving cough syrup and antibiotics," Das said, explaining that such haphazard methods can harm patients, not to mention boost antibiotic resistance.
By 2040, 12.4 percent of TB cases in India will be multidrug-resistant strains, said one study published in 2017 in the medical journal The Lancet, especially as medications like antibiotics are easy to buy without a prescription there.
The most common mistake, according to Tuesday's study, is that doctors simply do not order the tests necessary to make a diagnosis, such as testing lung fluid or a chest X-ray.
"Doctors are actually doing too little," said Das. "They are not just picking up that the guy might have TB."
Get the best of News18 delivered to your inbox - subscribe to News18 Daybreak. Follow News18.com on Twitter, Instagram, Facebook, Telegram, TikTok and on YouTube, and stay in the know with what's happening in the world around you – in real time.
Read full article