BJP immerses blast victims' ashes in Ganga
<p>Ashes of the victims of the Oct 27 blasts in Patna were immersed in the Ganga in Patna on Tuesday by Bharatiya Janata Party (BJP) leaders.</p>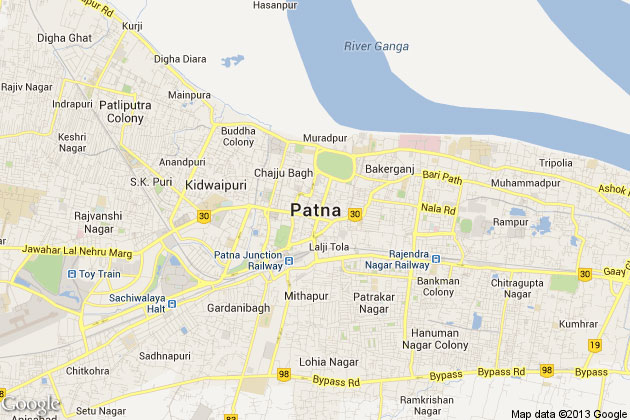 <p>Ashes of the victims of the Oct 27 blasts in Patna were immersed in the Ganga in Patna on Tuesday by Bharatiya Janata Party (BJP) leaders.</p>
Ashes of the victims of the Oct 27 blasts in Patna were immersed in the Ganga in Patna on Tuesday by Bharatiya Janata Party (BJP) leaders.
BJP state president Mangal Pandey said "shahid asthi-kalash yatra" of the blast victims was taken across the state over the past six days.
He said the "yatra" evoked overwhelming response. "It reflected anger against serial blasts and growing support for the BJP," he said.
Last week, the state BJP declared the victims as martyrs.
Pandey said contrary to hue and cry by the BJP's rivals that yatra will create tension and trouble, it passed off peacefully.
BJP's prime ministerial candidate Narendra Modi on Saturday handed over a cheque of Rs.5 lakh each to the family members of four of the six blast victims.
BJP leaders would hand over the cheques to the kin of the remaining two victims.
Earlier, the Bihar government also announced a compensation of Rs.5 lakh to the victims and Rs.20,000 to nearly 100 injured.
Get the best of News18 delivered to your inbox - subscribe to News18 Daybreak. Follow News18.com on Twitter, Instagram, Facebook, Telegram, TikTok and on YouTube, and stay in the know with what's happening in the world around you – in real time.
Read full article