GET Stock

Quotes


The two-day BJP national executive meeting begins here today with Prime Minister Narendra Modi and party chief Amit Shah expected to underline strategy for a big saffron push in states like Odisha where it has traditionally been weak.
However, External Affairs Minister Sushma Swaraj is likely to skip the meet on health grounds, Union Minister Petroleum Minister Dharmendra Pradhan said.
Here is the recap:
Read More
Apr 15, 2017 3:44 pm (IST)
Apr 15, 2017 1:14 pm (IST)
Click to read | Kalinga War: Why This Buzz About BJP in Odisha
Delhi's political circles are abuzz about BJP's chances in two eastern states - West Bengal and Odisha - after the party's spectacular win in Uttar Pradesh.
Apr 15, 2017 1:10 pm (IST)
Click to read | PM Modi's Vision for East & BJP's Expansion Plan Are in Sync: Dharmendra Pradhan
In an exclusive interview with CNN-News18's Marya Shakil, Dharmendra Pradhan says his party has 'special plans' for not only Odisha but all eastern states and any opposition leader who is ready to commit to the leadership of Narendra Modi is welcome to join BJP.
Apr 15, 2017 12:47 pm (IST)
Click to read: BJP Meet in Odisha: After Congress Rout, PM Aims for Opposition-mukt East India
The importance of Odisha in BJP's strategy for 2019 can be gauged from the fact that the party has started calling it the 'epicentre of eastern India politics'.
Apr 15, 2017 12:33 pm (IST)
The saffron party is leaving nothing to chance and has started out early as both general and Assembly polls in Odisha are due in 2019. BJP has already become the primary opposition in Odisha after the local body polls in February, where it emerged as a close second after Chief Minister Naveen Patnaik-led Biju Janata Dal
Apr 15, 2017 12:29 pm (IST)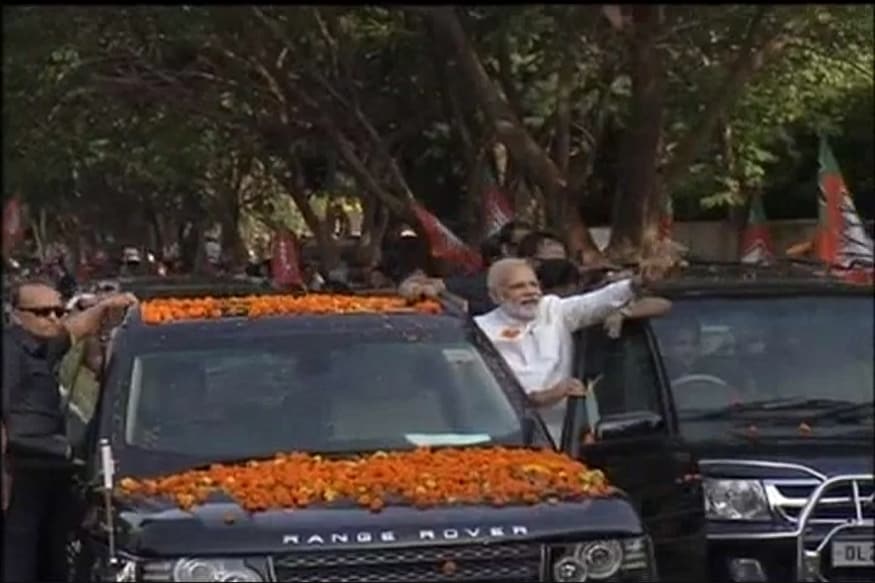 23 May, 2018 |

Indian Premier League

KKR
vs
RR
169/7

20.0 overs

144/4

20.0 overs

Kolkata Knight Riders beat Rajasthan Royals by 25 runs

22 May, 2018 |

Indian Premier League

SRH
vs
CSK
139/7

20.0 overs

140/8

19.1 overs

Chennai Super Kings beat Sunrisers Hyderabad by 2 wickets

20 May, 2018 |

Indian Premier League

KXIP
vs
CSK
153/10

19.4 overs

159/5

19.1 overs

Chennai Super Kings beat Kings XI Punjab by 5 wickets

20 May, 2018 |

Indian Premier League

DD
vs
MI
174/4

20.0 overs

163/10

19.3 overs

Delhi Daredevils beat Mumbai Indians by 11 runs

19 May, 2018 |

Indian Premier League

SRH
vs
KKR
172/9

20.0 overs

173/5

19.4 overs

Kolkata Knight Riders beat Sunrisers Hyderabad by 5 wickets