BJP Spokesperson Writes to Vice President, Says Make Info on MPs Public
Although most of this information is not a part of a secret document or process, still the petitioner believes that having it uploaded on the site would help the public be aware of the "KRA (Key responsible areas) of the MPs, and introduce a single window system for such information."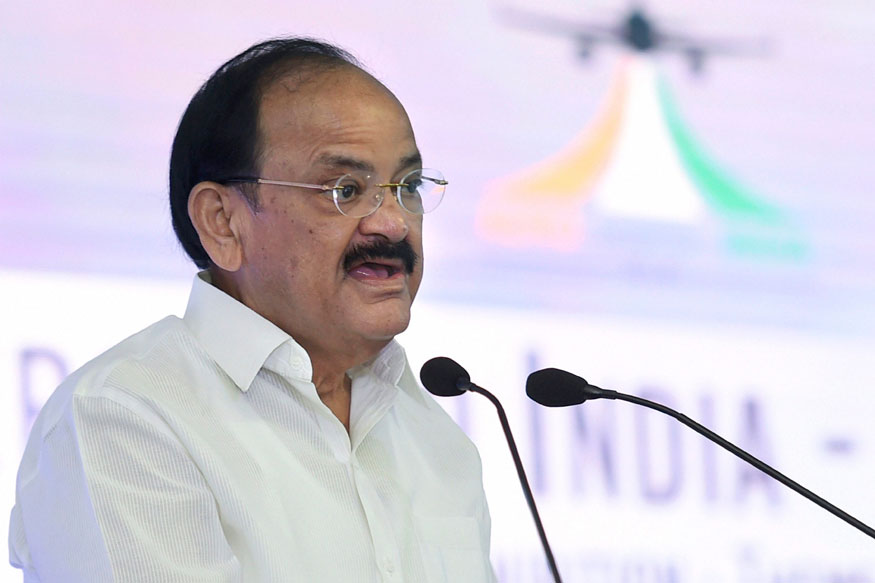 File photo of Vice President Venakaiah Naidu. (PTI)
New Delhi: A BJP spokesperson and a lawyer has written to Vice President Venkaiah Naidu seeking to make information about Members of Parliament available in the public domain to facilitate information for people through a single window system and avoid the hurdle of filing multiple RTIs.

Under the umbrage of Article 19 of the Constitution and to "measure the performance of the MPs", Ashwini Kumar Upadhyay has urged the Vice President to make information about MPs in Rajya Sabha and Lok Sabha available in the public domain.

The letter states that information regarding, "attendance of each MP, total time spent by each MP on debating new bills, total number of amendments proposed, total number of private member bill introduced by each MP, number of standing committees a MP is member of, total time spent by each MP in the standing committee, suggestions given by each MP to the standing committee, and the total amount spent by each MP under MPLAD scheme."

Although most of this information is not a part of a secret document or process, still the petitioner believes that having it uploaded on the site would help the public be aware of the "KRA (Key responsible areas) of the MPs, and introduce a single window system for such information."

"This information is available if one files an application under the RTI Act but all of this information is maintained by separate divisions and departments. There is no single window system for this information and hence having it up on the website would be helpful," Upadhyay told News18.

One of the primary grounds for such a request has also been the fact that, "if the law is struck down on the grounds of constitutional invalidity it is indicator of quality of legislative debates and insufficient scrutiny on part of Parliament" and that such data on public domain would help usher in public awareness and transparency.

Another reason why the lawyer has sought for the details on total time spent by each MP in the standing committee to be public is for case when Comptroller Auditor General issues are involved and debates over financial improprieties are taking place.

"The time spent in discussion of CAG related issues and debate over financial improprieties educate parliamentary debates over expenditure of public finances the public accounts committee of Parliament holds ministry is accountable to the findings of the CAG," notes the letter.

However, Upadhyay has maintained that a PIL on this regard will be filed in Supreme Court too but only after the letter is disposed off by VP Venkaiah Naidu.
Read full article
Countdown To
Elections Results
To Assembly Elections 2018 Results