Bollywood's top 20 suspense films of all time
'Khamosh' is among Vidhu Vinod Chopra's lesser known films but it is a perfect film to be included in this list.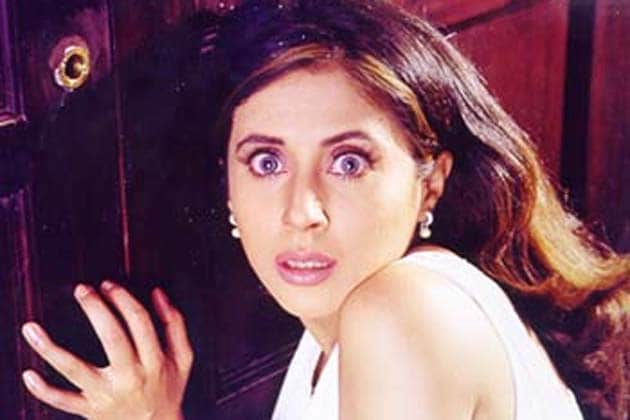 'Khamosh' is among Vidhu Vinod Chopra's lesser known films but it is a perfect film to be included in this list.
New Delhi: The Indian audiences have started expecting good films from Aamir Khan and thus the makers of 'Talaash' will have to face a tough time in living up to the expectations. The trailers of the film suggest that 'Talaash' is going to be a dark film which will more or less be dependent on the sheer shocking power of its climax. Directors such as Raj Khosla and Vijay Anand started a trend in the early 1960s which gained strength over the years and now with the evolution of technology, has become a prominent genre in the Hindi film industry. Here is a list of top suspense films of Bollywood which can give you an overview of the changing pattern of suspense thrillers in India.
1. Bees Saal Baad (1962): Biren Nag's film was inspired from Sir Arthur Conan Doyle's 'The Hound of the Baskervilles', but was very indigenous in its approach. Biswajeet (Vijay Singh) returns to his village to claim a haunted villa but one killing after another makes him rethink his decision. Radha (Waheeda Rehman) and Gopichand Jasoos (Asit Sen) are there to help him in cracking the mystery about the unknown murderer.
2. Woh Kaun Thi (1964): Directed by Raj Khosla, the film was about Dr Anand (Manoj Kumar) who finds himself in awe of a mysterious girl played by Sadhana. The drama gets intensified when Anand marries Sandhya without realising that Sandhaya's face resembles with the mysterious girl he sees everywhere. Today the film might look like a victim of overacting, but the climax is still capable enough of shocking you.
3. Gumnaam (1965): Raja Nawathe directed some good films such as 'Sohni Mahiwal', 'Patthar Ke Sanam' and 'Bhai Bhai' but 'Gumnaam' made his name immortal in the history of Indian cinema. This film is still remembered for the haunting song 'Gumnaam hai koi' and its gloomy premise.
4. Teesri Manzil (1966): Nasir Hussain wrote the screenplay of 'Teesri Manzil' while Vijay Anand directed it. The film had Sunita (Asha Parekh) at the helm of affairs who wants to take revenge from Rocky (Shammi Kapoor), however she does not know that her love interest Anil is also known as Rocky.
5. Mera Saaya (1966): Before Manmohan Desai, Raj Khosla was the champion of double roles. Once again Sadhana became the mysterious lady playing in the hands of Prem Chopra. Thakur Ranjit Singh (Sunil Dutt) finds the real deal of Sadhana's twin sister in the end only.
6. Jewel Thief (1967): It's arguably Bollywood's best suspense film till date. Vijay Anand created a film around a character that never existed. Fantastic performances by Dev Anand, Ashok Kumar and Vjayanthimala and soothing background music by SD Burman made 'Jewel Thief' a perfect suspense thriller.
7. Ittefaq (1969): Dilip Roy (Rajesh Khanna) plays a painter who is facing the charge of murdering his wife. The only problem is that the painter has forgotten a particular part of his memory. Yash Chopra directed the film, and people got a taste of 'Ittefaq' in 'Jab Tak Hai Jaan' also when Shah Rukh suffered from retrograde amnesia.
8. Kab? Kyon? Aur Kahan? (1970): Dharmendra played a CID officer who is in love with Asha (Babita) in this Anil Hingorani film. He finds himself caught in a dilemma when Babita starts behaving in a weird fashion and appears to be on the verge of losing her sanity. Dharmendra also finds out that the huge inherited property could be one reason behind it.
9. Parwana (1971): Jyoti Swaroop's film showcased Amitabh Bachchan as an obsessed lover Kumar who feels cheated when his love interest Asha (Yogeeta Bali) falls in love with someone else. However, the million dollar question is, can Kumar murder someone, and if yes then how.
10. Shalimar (1978): Director Krishna Shah's 'Shalimar' was a flop in both English and Hindi versions, but later it carved a separate place for itself in India due to its pace and cinematography. Sir Rex Harrison, Dharmendra and Zeenat Aman were featured in a cat and mouse game where everybody was sure of his success. The film had songs such as 'One two cha cha cha', 'Hum bewafa' and 'Mera pyar Shalimar'.
11. Khamosh (1985): It is among Vidhu Vinod Chopra's lesser known films but is a perfect film to be included in this list. Amol Palekar, Shabana Azmi, Ajit Vachani and Soni Razdan play the roles of film personalities while Naseeruddin Shah 'presents' himself as an army officer. Soni Razdan gets killed and the needle of doubt starts pointing towards everyone except the one who has actually committed the murder.
12. 100 Days (1991): Parto Ghosh's directorial venture was about a girl Devi (Madhuri Dixit) who gets flashes of the events happening somewhere in the real time. Things become complicated when Devi sees Rama (Moon Moon Sen) being murdered in one of her sudden and abrupt visions.
13. Khiladi (1992): This was the film which established Abbas-Mustan as directors in Bollywood. Akshay Kumar, Deepak Tijori and Ayesha Jhulka are your casual college goers but they overnight turn into serious people when their friend Sabeeha gets murdered under suspicious circumstances. Moreover, the police are hell bent on finding a scapegoat in Raj Malhotra (Akshay).
14. Mohra (1994): The story was predictable to some extent in 'Mohra', but the way Rajiv Rai unfolded it, makes it one of the better suspense-thrillers of all time. Akshay Kumar, Sunil Shetty and Raveena Tandon form a triangle that has Mr Jindal (Naseeruddin Shah) at its center.
15. Gupt - The Hidden Truth (1997): Director Rajiv Rai's film was probably ahead of its time. Though the film became a commercial success but it could have done better had it been released now. Viju Shah's music complimented the film and helped it in becoming one of Kajol's finest performances.
16. Soldier (1998): This time, Abbas-Mustan played with the idea of revenge. Vicky (Bobby Deol) wants to clear his father's name from the corruption charges but his father had made some powerful enemies. Now, he is left with no other option than to execute a well thought out plan, however the only catch was that his enemies were anticipating his every move.
17. Kaun (1999): The film has just three prime characters but the drama is so gripping that you can't take your eyes off the screen even for a second. Urmila Matondkar, Manoj Bajpayee and Sushant Singh create a mystical environment inside a big house where everyone has a secret to hide. Ram Gopal Varma directed the film while Anurag Kashyap conceptualised it.
18. Samay (2003): Directed by Robby Grewal, the story saw ACP Malvika Chauhan (Sushmita Sen) dealing with a serial killer. All she has at her disposal is a vague clue that the murderer is going to commit another crime at a particular time.
19. Manorama Six Feet Under (2007): Navdeep Singh came up with a film that had similarities with Roman Polanski's 'Chinatown', but was absolutely Indian in its treatment. Abhay Deol plays a unsuccessful fiction writer who one day realises that his failed novel holds some importance for the people he has never met in real life, one of these people is the wife of a dreaded local politician.
20. Kahaani (2012): Sujoy Ghosh's treatment made 'Kahaani' a fabulous film. The dark and sinister streets of Kolkata were explored by a helpless woman Vidya Bagchi (Vidya Balan) in order to find her missing husband. The climax brought a fitting finish to a well narrated story. It's one of those rare Bollywood suspense films which didn't change into a thriller before the semi-climax.
Special Mention: Plot No 5 (1981): Amjad Khan, Amol Palekar, Uttam Kumar, Vidya Sinha, Pradeep Kumar and Sarika were the actors in Yogesh Saxena's 'Plot No 5'. The film deals with the murder of an ambitious girl. 'Plot No 5' is fast and doesn't give the audience the time to breathe before the end credits roll.####
Get the best of News18 delivered to your inbox - subscribe to News18 Daybreak. Follow News18.com on Twitter, Instagram, Facebook, Telegram, TikTok and on YouTube, and stay in the know with what's happening in the world around you – in real time.
Read full article