195/288 Seats ((145 Seats to Win)
Alliance
BJP+
YSRCP+
TDP+
INC+
OTH
Wins + Leads
133
31
31
18
13
+/- 2014
+12
-06
-02
+01
195/90 Seats ((145 Seats to Win)
| Alliance | BJP+ | INC+ | BJD+ | OTH |
| --- | --- | --- | --- | --- |
| Wins + Leads | 133 | 31 | 18 | 13 |
| +/- 2014 | +12 | -06 | -02 | +01 |
BR Ambedkar's quotes on democracy, untouchability, gender equality
Ambedkar was also clear that caste not only affected those who were oppressed by it, but ultimately the entire nation.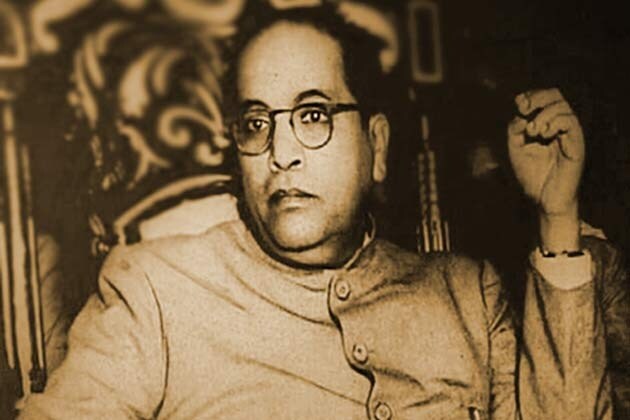 Ambedkar was also clear that caste not only affected those who were oppressed by it, but ultimately the entire nation.
New Delhi: On BR Ambedkar's birth anniversary, it is fitting if we were to examine his vision of modern India based on his writings. His vast output of scholarly works, essays and lectures are fertile ground for discovering the ideas he lived by and hoped would take root in India. In examining his works we discover the depth and extent of his remarkable mind.
- In his final speech to the Constituent Assembly in November 1949, Dr Ambedkar asked his listeners (and by extension the nation) what "social democracy" truly meant. Here was his definition: It means a way of life which recognises liberty, equality and fraternity as the principles of life. These principles of liberty, equality and fraternity are not to be treated as separate items in a trinity. They form a union of trinity in the sense that to divorce one from the other is to defeat the very purpose of democracy. Without equality, liberty would produce the supremacy of the few over the many. Equality without liberty would kill individual initiative. Without fraternity, liberty and equality could not become a natural course of things.
- Dr Ambedkar's vision of the future was prophetic. While his contributions to the Dalit cause have been discussed and documented, he was also clear that caste not only affected those who were oppressed by it, but ultimately the entire nation. At a meeting in 1927 in Mahad, he warned: Untouchability has ruined the untouchables, the Hindus and ultimately the nation as well. If the depressed classes gained their self-respect and freedom they would contribute not only to their progress and prosperity but also by their industry, intellect and courage would also contribute to the strength and prosperity of the nation. If the tremendous energy the untouchables are at present required to fritter away in combating the stigma of untouchability had been saved them, it would have been applied by them to the promotion of education and development of economic resources of the nation as a whole.
- But Dr Ambedkar did not see untouchability as merely an unjust social order, for him it was a symptom of structural flaws within the larger religious system and order. Unless the larger flaws were tackled, he believed, any measure to deal with caste oppression would remain merely cosmetic. The history of post-Independence India bears out his remark at the same meeting: The religion which discriminates between two followers is partial, and the religion which treats crores of its adherents worse than dogs and criminals and inflicts upon them insufferable disabilities is no religion at all. Religion is not the appellation for such an unjust order. Religion and slavery are incompatible.
- His views on gender equality were befitting of the man who saw the nascent republic as a haven of equality for everyone: I measure the progress of a community by the degree of progress that women have achieved.
- Repeatedly, in his writings and speeches, emerges the simple and universal, but not often practised, idea of equality as a badge of honour for a nation and a society, unfettered equality: Justice has always evoked ideas of equality, of proportion of compensation. Equity signifies equality. Rules and regulations, right and righteousness are concerned with equality in value. If all men are equal, then all men are of the same essence, and the common essence entitles them of the same fundamental rights and equal liberty... In short, justice is another name of liberty, equality and fraternity.
- And finally, what do we learn from the man who imagined the guiding document of this country? An abiding respect for the systems and principles of democracy. But democracy not as an enshrined static entity, but a dynamic and energising force: Democracy is not merely a form of government. It is primarily a mode of associated living, of conjoint communicated experience. It is essentially an attitude of respect and reverence for our fellow men.
As we participate in the biggest democratic exercise in the history of the world, it befits us that, on this day, we consider his words and thoughts, on democracy, on social reform, on the idea of India, and whether we are worthy inheritors of such a great legacy.
Get the best of News18 delivered to your inbox - subscribe to News18 Daybreak. Follow News18.com on Twitter, Instagram, Facebook, Telegram, TikTok and on YouTube, and stay in the know with what's happening in the world around you – in real time.
Read full article