Brahmaputra Tunnel or Not, Xi Jinping's Second Term Has Renewed Worries For India
While a change in China's geopolitical strategy was one that the world expected, recent moves by China seem to indicate a significant shift in how it's dealing with its neighbour, India.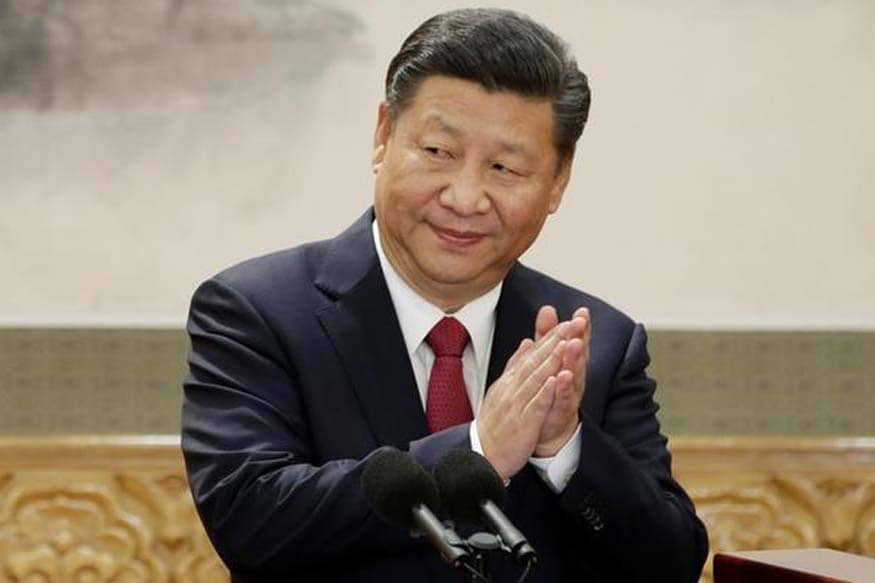 File photo of Chinese President Xi Jinping. (Reuters)
New Delhi: Last week, the world carefully and anxiously watched as China gave its president Xi Jinping another five years at the helm. Xi's re-election as the dragon's top leader has come with developments, many of them unprecedented.
While a change in China's geopolitical strategy was one that the world expected, recent moves by China seem to indicate a significant shift in how it's dealing with its neighbour, India.
According to a report in the South China Morning Post, Chinese engineers are testing ways to build the world's longest tunnel (at 1,000 km) to carry water from Tibet to Xinjiang, a relatively dry area of the country. The project, if it goes through, will divert the flow of water from the Yarlung Tsangpo in Tibet, which eventually becomes the Brahmaputra in India, to China, putting forth the possibility of relations between the two Asian giants hitting rough waters.
China categorically denied it, saying any report that mentioned a possible plan of building a tunnel was factually incorrect. Chinese Foreign Ministry spokesperson Hua Chunying said that China will continue to attach great importance for cooperation on trans-border water resources.
The denial by China has, however, been received with caution. Strategic thinker and commentator Brahma Chellaney took to Twitter to voice his concerns over China's denial.
"China: No plan to divert Brahmaputra waters. Just like Xi said in 2015 there's no plan to turn man-made islands in SCS into military zones," Chellaney said.
The caution, if New Delhi exercises it, comes with precedence. On August 18, almost two months after the Doklam standoff, the Ministry of External Affairs (MEA) said that its neighbour had not shared data on the Brahmaputra River, thus violating a 2013 agreement. This data, New Delhi said, could have saved lives in Assam and Bihar, which were reeling under severe floods. The floods in Assam killed around 123 people, and Bihar had over 100 dead. China, on its part, said that the river data collection stations in Tibet Autonomous Regions had been damaged by floods, which is why it could not share the data.
New Delhi wasn't convinced, especially since Bangladesh — which is also a recipient of water from the river — confirmed that China had shared data with it.
The tunnel in the river comes as Xi has, over the last few days, shown off his revived interest in his neighbour.
CHANGE IN DOKLAM STATUS QUO?
In the Communist Party's Congress that ended last week, Xi was given a huge mandate, and as head of the Central Military Commission, he brought in major changes to the People's Liberation Army (PLA), calling for its complete modernisation by 2035.
Just days after Xi brought in mega military changes, media reports cited that China had ramped up its military presence in areas close to Doklam. The MEA, however, said that there was no change in status quo. China, on its part, neither denied nor accepted the claims.
Troops of India and China were locked in a 73-day-long standoff in Doklam since June 16 after the Indian side stopped the building of a road in the disputed area by the Chinese Army. Bhutan and China have a dispute over Doklam. The MEA on August 28 had announced that both sides were disengaging from the face-off site.
A TINY VILLAGE AS ENTRY TO ARUNACHAL PRADESH?
Chinese President Xi Jinping has told herdsmen from a Tibetan settlement bordering Arunachal Pradesh to "set down roots" there and safeguard "Chinese territory".
Replying to a letter, by two girls from a family who introduced their township in Tibet's Lhunze county, Xi told them to develop settlements and stay put in the area bordering India.
Situated in southwest China's Tibet, Lhunzhe is close to India's Arunachal Pradesh, which Beijing claims as its own and calls South Tibet.
In his inaugural speech at the meet, Xi said China was ready to settle its border dispute with neighbours but it cannot be expected to swallow everything which undermines its integrity and sovereignty.
RENEWED SUPPORT FOR MASOOD AZHAR, PAKISTAN
China, on Monday, said that it would block a resolution at the United Nations this week to declare Pakistan-based Jaish-e-Mohammad chief Masood Azhar a global terrorist.
This is not the first time China has done this and has previously halted attempts by both India, US to declare Azhar an international terrorist. Interestingly, China happens to be the only country in the UN Security Council to be actively supporting Azhar; all other countries are on board the 'global terrorist' tag for the JeM chief.
It's bound to anger India further as JeM chief is accused of several attacks, including the one on the Indian Parliament in 2001.
China has also defended its all-weather ally Pakistan time and again, completely quashing India's stand on Pakistan harbouring terror.
KASHMIR AS PRIORITY
Yet again, a decision bound to raise some concerns. As the Communist Party Congress concluded, Yao Wen, Counsellor of the Department of Asian Affairs under China's MFA said that China was willing to consider India's concerns with the 'One Belt One Road' initiative and that Kashmir remained a top priority for China, along with along with the Korean Peninsula, the South China Sea dispute and instability in Afghanistan.
This is alarming considering India has been against OBOR since the very beginning, calling out China as "the project threatened India's sovereignty". China's pact with Pakistan, known as the China Pakistan Economic Corridor, runs via the disputed territory of Kashmir.
(With inputs from agencies)
Get the best of News18 delivered to your inbox - subscribe to News18 Daybreak. Follow News18.com on Twitter, Instagram, Facebook, Telegram, TikTok and on YouTube, and stay in the know with what's happening in the world around you – in real time.
| Edited by: Aditya Nair
Read full article